Join Duo Security in Washington D.C. for this year's CSA Federal Summit, hosted by The Cloud Security Alliance (CSA).
This one-day symposium will provide attendees the opportunity to network with 250+ information security professionals from civilian and defense agencies and innovators in cloud security, as well as share customer stories, lessons learned and new technologies that support secure implementation of cloud computing to support agency missions.
The event will focus on two components of cloud security: deploying mission critical systems to the cloud, and new technologies that support deployment, including managing security certifications and compliance. Within these two components, attendees will explore topics such as:
Getting to mission critical with cloud
How technologies including Blockchain, IoT, and Fog Computing support mission critical systems on the cloud
Managing requirements for multiple security certifications
The status of Continuous Monitoring
While at the summit, don't miss the Zero Trust Architecture Panel at 10:00am. During this panel, Duo Security Advisory CISO, Sean Frazier, will join executives from Zscaler, Cyxtera, and Palo Alto Networks to explore how perimeter security is no longer sufficient in the cloud age, and how a zero trust network mitigates risk by treating all network traffic as untrusted, subjecting the bad guys to rigorous network security every step of the way.
Details
Date:

Tuesday, May 15, 2018

Time:

8:15am - 5:15pm EST

Venue:

Washington Marriott Metro Center

Address:

775 12th Street NW, Washington, DC 20005
Presenter Info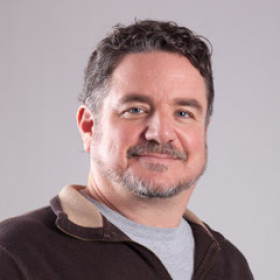 Sean Frazier, Advisory CISO, Duo Security
Sean Frazier has spent 25 years in technology; spending most of those years working in cyber security in the public sector with companies like Netscape, Loudcloud/Opsware, Bluebox and Mobileiron.
Find Out More!