This year's Cyber Security for Healthcare Exchange will take place at the Renaissance Dallas Hotel from Sunday, May 19 to Tuesday, May 21.
Join Duo Security there along with cybersecurity professionals within the healthcare industry for three days of education on heightened visibility and security of the evolving Internet of Medical Things; effective and proactive implementation of Artificial Intelligence; communicating and convincing the board; bolstering identity and access governance with growing endpoints, and more.
In addition to sessions and presentations, the forum will provide opportunities for networking with peers during lunches, breaks, and evening receptions; interactive roundtable discussions; and one-on-one meetings between executives and solution providers for an in-depth look at the latest technologies, strategies and processes to establish holistic risk management programs and improve resilience.
Duo Security's Lead Healthcare Enterprise Solutions Engineer, Ken Perkins, will be among the speakers at the conference. You can catch his talk "Preventing Healthcare Breaches with Deception" at 2:00 p.m. on Monday, May 20.
In this talk, Ken will address the need for healthcare organizations to adopt a 'zero-trust' security approach, viewing every threat surface, access point, identity, and login attempt as the new security perimeter. By deploying solutions that can verify users and establish device trust while protecting every application (both cloud and legacy), healthcare organizations can quickly and effectively reduce their threat surface and meet compliance requirements.
Details
Date:

Sunday, May 19 – Tuesday, May 21, 2019

Venue:

Renaissance Dallas Hotel

Address:

2222 N Stemmons Fwy, Dallas, TX 75207
Presenter Info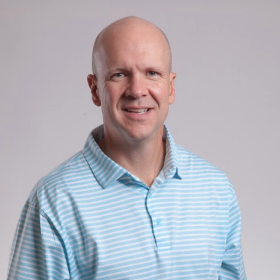 Ken Perkins, Lead Healthcare Enterprise Solutions Engineer, Duo Security
Ken provides pre- and post-sales engineering support for organizations of all sizes, including product education, planning and deployment of Duo Security products. He has over 20 years experience in security, mobile and business intelligence. He lives in Denver and is a seasoned traveler. In fact, in his travels, Ken has flown over two million miles (the equivalent of going back and forth to the moon four times) and has been to every state except North Dakota and West Virginia.
Learn more and register!