Cyber Security Finance & Banking Summit is a one-of-a-kind conference designed for exclusively invited Executives in need of innovative solutions to protect their company's critical data & infrastructure. This next-generation event will provide a virtual space for business leaders to learn about the latest cyber threat landscape and evaluate the industry's most cutting-edge solutions by directly connecting them with emerging and established solution providers, subject matter experts and powerful cyber thought leaders.
Join Duo Security and Cisco Secure and hear from Cisco's CISO Advisory, Helen Patton on Zero Trust - Where Do You Think You're Going? on Wednesday, June 15 @ 3:10pm EDT.
Nothing in security ever stays still, and Zero Trust is no different. While many organizations have begun their journey to zero trust, the elements and opportunities are changing. In this session, we'll review where zero trust is today, where it is going tomorrow, and how to plan for the zero trust of the future.
Details
Date:

Wednesday, June 15, 2022

Time:

8:30am - 5:00pm EST

Venue:

Virtual
Presenter Info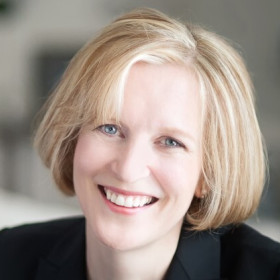 Helen Patton
With more years working in the Security, Risk, Privacy and Resiliency professions than she cares to say, Helen Patton advocates using information risk, security, and privacy to enable the mission of organizations and to support society at large.​ Helen is an Advisory CISO at Duo Security (now Cisco), where she shares security strategies with the security community. Previously she was the CISO at The Ohio State University where she was awarded the ISE North American Academic/Public Sector Executive of the Year, and an Executive Director at JPMorganChase.​ Helen actively encourages collaboration across and within industries, to enable better information security and privacy practices. She believes in improving diversity and inclusion in the workforce, and mentors people interested in pursuing careers in security, privacy, and risk management. Helen has a master's degree in Public Policy and has earned Certified Information Systems Auditor and Certified in Risk and Systems Control certifications from ISACA. She serves on the State of Ohio Cybersecurity Advisory Board and is a founding board member of the National Technology Security Coalition.
Learn more here