The Fourth Annual Houston Cyber Security Summit returns In-Person and Virtually Live-Streamed as it connects C-Suite & Senior Executives responsible for protecting their companies' critical infrastructures with innovative solution providers and renowned information security experts.
Good security gets out of the way of users while getting in the way of adversaries. Does the Zero Trust approach to security protect against current cyberattacks targeting multi-factor authentication?
Join Duo & Cisco Secure to hear Cisco's Advisory Ciso, Dave Lewis present Zero Trust & the Flaming Sword of Justice.
Details
Date:

Thursday, December 08, 2022

Time:

7:30 am – 6:00 pm Central Standard Time

Venue:

The Westin Houston, Memorial City

Room:

In-Person & Virtual

Address:

945 Gessner Rd Houston, TX 77024
Presenter Info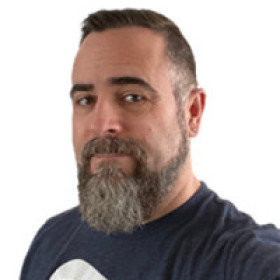 Dave Lewis
Dave has 30 years of industry experience. He has extensive experience in IT security operations and management. Dave is a Global Advisory CISO for Cisco. He is the founder of the security site Liquidmatrix Security Digest & podcast as well as the host of DuoTV and the Plaintext podcast. He is currently a member of the board of directors for BSides Las Vegas. Previously he served on the board of directors for (ISC)2 as well as being a founder of BSides Toronto conference. Dave has been a DEF CON speaker operations goon for over 10 years. Lewis also serves on the advisory board for the Black Hat Sector Security Conference and the CFP review board for 44CON. Dave has previously written columns for Forbes, CSO Online, Huffington Post, The Daily Swig and others. For fun he is a curator of small mammals (his kids) plays bass guitar, grills, is part owner of a whisky distillery and a soccer team.