Details
Date:

Friday, October 14, 2022

Time:

7:30 am – 6:00 pm Mountain Standard Time

Venue:

Hilton Scottsdale Resort & Villas

Room:

In-Person & Virtual

Address:

6333 N Scottsdale Rd, Scottsdale, AZ, 85250
Presenter Info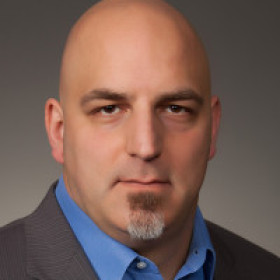 Adam Tomeo
Adam Tomeo is a Senior Product Marketing Manager for Cisco with more than 15 years of marketing experience in the information technology and services industries. He has expertise in professional services, software (on-premises, cloud, and hybrid), enterprise networking, storage, and security. Adam has held senior marketing management positions across the entire breadth of the partner ecosystem, including manufacturer, global distributor, global reseller, and regional MSP. His current focus at Cisco is Secure Endpoint.
The Fourth Annual Scottsdale/Phoenix Cyber Security Summit returns In-Person and Virtually Live-Streamed as it connects C-Suite & Senior Executives responsible for protecting their companies' critical infrastructures with innovative solution providers and renowned information security experts. Admission is $195 each for in-person attendance, giving you access to all Interactive Panels, Discussions, Catered Breakfast, Lunch & Cocktail Reception.
Join Duo Security & Cisco Secure to hear from Cisco's Senior Product Marketing Manager, Adam Tomeo on 5 simple tips to maintain your hybrid workforce while securing your workers and company assets.