The Sixth Annual Silicon Valley Cyber Security Summit returns In-Person as it connects C-Suite & Senior Executives responsible for protecting their companies' critical infrastructures with innovative solution providers and renowned information security experts.
Despite the appeal of cloud, there are many security risks and vulnerabilities and managing these risks has proven to be a big challenge as cyber criminals shift their tactics to cloud data and systems in responses to this increased use of the cloud. According to a CRA Business Intelligence's September 2022 Cloud Security Survey, misconfigurations, lack of oversight, and little visibility across the organization are among their chief concerns regarding cloud deployments.
If organizations are going to successfully adopt/transition to the cloud, they must ensure security is part of their program. An effective cloud security program includes various process and technology capabilities to effectively keep up with the current threat landscape and vulnerabilities.
Join Duo & Cisco Secure Cisco's Technical Solutions Architect, Kevin Patrick as he participates in the panel discussion Cloud Security - Leveraging Its Strengths and Overcoming Its Vulnerabilities.
Details
Date:

Wednesday, February 22, 2023

Time:

7:30 am – 6:30 pm Pacific Standard Time

Venue:

Santa Clara Marriott

Room:

In-Person

Address:

2700 Mission College Boulevard Santa Clara, CA, 95054
Presenter Info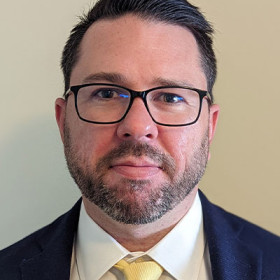 Kevin Patrick
Kevin works with some of Cisco's largest customers to identify security solutions customized to their needs. He comes from a background in solution engineering and leading a support organization and has spent the last four years at Duo helping customers design and implement zero trust solutions.
Click Here to Register