The Fourth Annual Tampa Cyber Security Summit returns In-Person as it connects C-Suite & Senior Executives responsible for protecting their companies' critical infrastructures with innovative solution providers and renowned information security experts.
Most of us know, articulating security requirements to business partners in simple risk language is instrumental to the success of today's CISO/Security role. A key question to ask yourself is, are you getting to "win win" with your business partners and an enabler of digital innovation for organizational success, or are you seen as a hindrance to progress?
Join Duo & Cisco Secure to hear Cisco's Advisory Ciso, Pam Lindemoen present: "Why Storytelling in Security Matters."
Details
Date:

Friday, January 27, 2023

Time:

7:30 am - 6:30 pm EST

Venue:

Hilton Tampa Downtown

Room:

In-Person

Address:

211 N Tampa St Tampa, FL, 33602
Presenter Info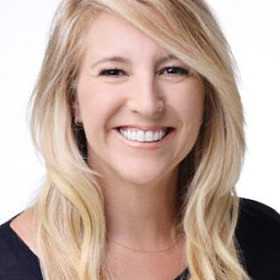 Pam Lindemoen
She is an Information Security executive leader with over 25 years of experience within the IT industry. Pam joined Cisco From Anthem, Inc. where she held the Deputy Chief Information Security Officer role. While at Anthem, she was considered a bold and strategic thinker who envisioned and delivered a world-class Enterprise Information Security strategy, including the Steering Committee with cross-functional business and technology membership. Pam was also a key advisor to the litigation process and full program development during and after an unprecedented cyber-attack. The foundation for her success was built upon her innate ability to faster business partnerships and support all stakeholder needs. Prior to Anthem, Pam had significant success leading business and software development, IT Operations, program improvements and direct sales. In her executive leadership positions, she has played pivotal roles in the development of innovative products and services for key accounts and developed IT solution strategies that led to multibillion dollar contracts with global vendors and customers. Not allowing her intrinsic drive and commitment to stop with success in running business, Pam is dedicated to the encouragement of women in business and IT. Pam serves on the boards of the National Cybersecurity Alliance, Tampa Bay Tech, and was appointed as a Senior Fellow for Cyber Florida: The Florida Center for Cybersecurity. She cohosts a podcast: Do We Belong Here? (In the Cyber World) which is dedicated to proving that everyone belongs in cybersecurity.