DACHsec IT Security Summit Returns Virtually for the 4th Edition of the DACH Cyber Series

DACH organisations have a history of combining new digital technologies with industrial ingenuity while maintaining a strong focus on security and data protection. Though the COVID-19 pandemic has accelerated digital transformation, the region has, however, struggled to keep pace with the technological evolution of cyber risks.
As 81% of the C-suite believe that their company is not adequately protected against cyber threats, it is critical for DACH organisations to learn from past incidents to identify upcoming cyber security trends, threats and vulnerabilities.
Join Duo Security and Cisco Umbrella to welcome leading cyber security experts from across the region's Banking & Finance, Automotive, Retail, Transport & Logistics, Pharmaceutical industries, and more. This is the opportunity to discuss, debate, and share best practices to enable greater resilience in the DACH region.
This event is taking place in the German and English language.
Details
Date:

Tuesday, June 22Wednesday, June 23

Time:

9:00am – 4:00pm Central European Time

Time:

9:00am – 4:00pm Central European Time

Venue:

Virtual Event
Presenter Info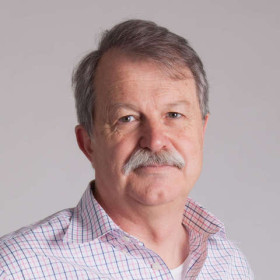 Richard Archdeacon
Richard is the Advisory CISO for the EMEA region. He was previously with DXC - HPE - where he was a Chief Technologist in the Security Practice working with clients across all industries and regions. Prior to that, he worked for Symantec for many years. He has also held posts with security industry organisations such as IAAC and the IISP, and has worked on cyber resilience reports with the World Economic Forum.
Register Now