Please join Duo Security in Alexandria, VA for the DISA/Joint Service Provider (JSP) Cyber Security Forum.
Joint Service Provider (JSP) provides the full range of information technology equipment, services, solutions, and customer support to the Office of the Secretary of Defense, the Office of the Deputy Chief Management Officer, and WHS to meet mission and business requirements.
This forum will focus on the Agency's Cyber Security Readiness, as well as provide attendees with information on how to better their security practices and complete required training and documentation. It will take place at the Mark Center Building, which is home to over 6,400 federal and contractor employees from over seven agencies.
Duo's Advisory CISO for Federal, Sean Frazier, will present at the event - make sure to attend his talk at 12:00pm entitled, "Who, what, where and when: Trust in the age of Zero Trust. Why context and trust analytics matter." In this talk, Sean discusses how everything we know about security has changed. The accelerated move to mobile and cloud technologies are forcing us to move faster than ever before and faster than is comfortable for most established organizations. Automation, Zero Trust networks and trust analytics are the only way we get out alive.
Details
Date:

Tuesday, October 02, 2018

Venue:

Mark Center Building

Address:

4800 Mark Center Dr, Alexandria, VA 22311
Presenter Info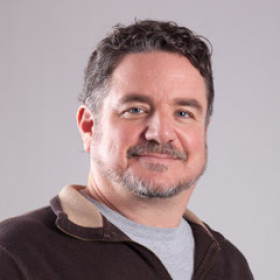 Sean Frazier, Advisory CISO for Federal, Duo Security
Sean Frazier has spent 25 years in technology; spending most of those years working in cyber security in the public sector with companies like Netscape, Loudcloud/Opsware, Bluebox and Mobileiron.
Find Out More!