Come smack some balls with Duo Security and enjoy some premium beverages and lite fair on Thursday, March 10! From 2 p.m. to 4 p.m. ET, we'll host you for some fun at the driving range, as well as discuss securing the workforce, strategies to ensure secure access, the importance of device trust and device health, and ensuring identity is always verified and secure.
Please register above to let us know you're coming!
We look forward to seeing you there.
Code of Attendee Conduct: Acknowledgement & Acceptance:
By registering to attend "Drive Shack Your Way to Zero Trust with Duo Security," you are agreeing to:
Not attend if experiencing illness symptoms
Comply with all event health and safety standards in place
Answer screening questions on symptoms of/exposure to COVID-19 and leaving if asked to do so
If I develop symptions of COVID-19 while at the tevent, reach out in confidence to Cisco's Event Health & Safety Advisor present, or cce-casemgrs@cisco.com so appropriate mitigating action can be taken
Details
Date:

Thursday, March 10, 2022

Time:

2:00pm - 4:00pm EST

Venue:

Drive Shack

Address:

6901 Play Golf Wy, Raleigh, NC 27607
Presenter Info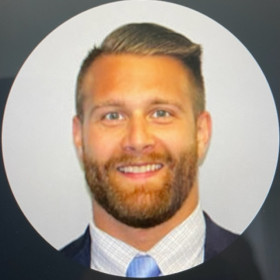 Nick Martin, Cyber Security Specialist, Duo Security
Nick Martin is a Cyber Security Specialist at Duo Security supporting the Carolinas. He has a background in finance, and operations management working with both public and private entities. He played football in college at Liberty University but traded in the pads to helps his wife take care of the soon to be 4 kids, coming March 18th.