Duo Security knows the power of great combinations. It's why we joined the Cisco family in 2018, and why we continue to partner with companies like Microsoft, Workday, VMWare, and more. It's also why we've teamed up with Decibel, Cisco's early stage venture capital firm, to bring together entrepreneurial founders and visionary IT leaders for an in-depth discussion on the future of enterprise technology.
On November 6, Duo Security and Decibel invite you to join Jon Oberheide, Duo Co-Founder and CTO, and Jon Sakoda, Decibel Founding Partner, for a 2:00 p.m. ET (11:00 a.m. PT) chat. Using their experience and insight on current market needs and niches, they'll delve into what's on the horizon for security, including which promising startups are stepping up (or are already set up) to meet these needs.
We know you think ahead of the curve, and we want to make sure you're staying ahead. Tune in to this event to find out what the buzz is, and get involved in shaping innovation at its earliest stage by learning about and helping grow security newcomers poised to shine.
Details
Date:

Friday, November 06, 2020

Time:

11:00am – 12:00pm Pacific Daylight Time

Room:

This is a virtual event
Presenter Info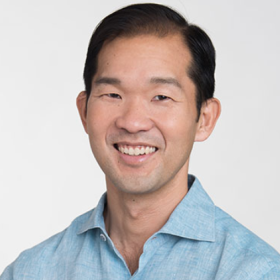 Jon Sakoda, Founding Partner, Decibel
Jon is the Founding Partner of Decibel, a newly formed independent venture firm that invests in early-stage technology companies. An entrepreneur turned venture capitalist, Jon has worked alongside dozens of founders and has a passion for helping startups to discover their unfair advantages.
Previously a general partner at New Enterprise Associates, Jon led investments in early-stage start-ups in the consumer internet and enterprise software sectors. Prior to becoming a venture capitalist, he was an entrepreneur and co-founder of IMlogic, Inc., serving as its Chief Technology Officer and Vice President of Products, through acquisition by Symantec Corporation. He was previously with Goldman Sachs in their private equity group investing in software, internet, and communications.
Jon graduated from Harvard College and is passionate about his family, and the adventures they take together. His personal musings can be found on Twitter @jonsakoda.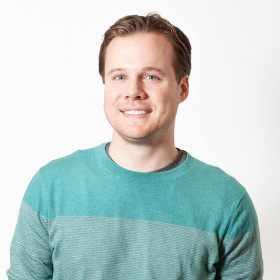 Jon Oberheide, Co-Founder and CTO, Duo Security
Jon Oberheide is the co-founder and chief technology officer of Duo Security, a cloud-based trusted access provider protecting thousands of the world's largest and fastest growing organizations. In his role, Jon is responsible for leading product vision, the company's security and the Duo Labs advanced research team.
Jon is a well-known security expert and researcher. While his research interests span across the security domain, he has deep expertise in mobile and cloud security and malware analysis. Jon was named to Forbes' "30 under 30" list for his Android security research.
Jon attended the University of Michigan and holds a bachelor's, master's and PhD in Computer Science, and has held positions at Merit Network and Arbor Networks.