The U.S. Embassy, in cooperation with Duo Security, requests the pleasure of your company at an executive briefing on 15 November from 8:30 a.m. to 11:30 a.m. at the U.S. Embassy in Berlin.
Please join us that morning for a presentation from a U.S. Embassy speaker on the U.S. Law Enforcement Perspective on Cybersecurity, as well as a talk from Duo Security Advisory CISO Richard Archdeacon on what exactly "zero-trust" is, and how it can enhance and simplify cyber security in a world where data is increasingly stored outside of corporate walls and accessed by a more mobile and remote workforce. After the presentations, we'll provide time for questions, networking, and light refreshments.
Don't miss this chance to learn more about how organisations can implement zero trust to retain security and agility in the midst of business driven technological change.
Due to strict security guidelines and limited space, only registered participants will be admitted. For this reason, please make sure to RSVP above.
We hope to see you in Berlin - bis dann!
Details
Date:

Thursday, November 15, 2018

Time:

8:30am – 11:30am Central European Time

Venue:

Embassy of the United States, Berlin

Address:

Pariser Platz 2, 10117 Berlin, Germany
Presenter Info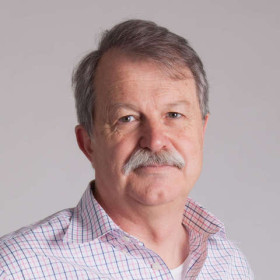 Richard Archdeacon, EMEA Advisory CISO, Duo Security
Richard is the Advisory CISO for the EMEA region. He was previously with DXC - HPE - where he was a Chief Technologist in the Security Practice working with clients across all industries and regions. Prior to that, he worked for Symantec for many years. He has also held posts with security industry organisations such as IAAC and the IISP, and has worked on cyber resilience reports with the World Economic Forum.