Please join Duo Security on the afternoon of 13 November at the U.S. Embassy of Munich, where we'll be hosting an executive briefing on Zero Trust - The "New" Network - What It Means for Cyber Security.
We'll meet in the evening at 5:30 p.m. Following a welcome and introductions, you'll hear from a U.S. Embassy representative on cybersecurity from the U.S. Law Enforcement's perspective. You'll then hear from Duo Security Advisory CISO Richard Archdeacon on the topic of the new "zero-trust" security architecture, BeyondCorp, and how it's redefining the perimeter. Afterwards, you'll have the chance to ask questions during our open discussion Q&A session, then relax with refreshments and some networking.
Don't miss this chance to learn more about zero trust, security as it relates to U.S. law enforcement, and how your organisation can retain security and agility in the midst of business driven technological change.
Due to strict security guidelines and limited space, only registered participants will be admitted. For this reason, please make sure to RSVP above.
We hope to see you in Munich - bis dann!
Details
Date:

Tuesday, November 13, 2018

Time:

5:30pm – 8:30pm Central European Time

Venue:

Consulate General of the United States, Munich

Address:

Königinstraße 5, 80539 München, Germany
Presenter Info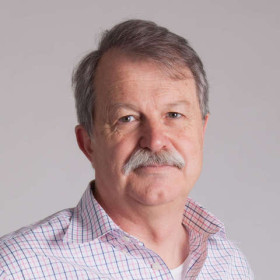 Richard Archdeacon, EMEA Advisory CISO, Duo Security
Richard is the Advisory CISO for the EMEA region. He was previously with DXC - HPE - where he was a Chief Technologist in the Security Practice working with clients across all industries and regions. Prior to that, he worked for Symantec for many years. He has also held posts with security industry organisations such as IAAC and the IISP, and has worked on cyber resilience reports with the World Economic Forum.