Stop by the Cyber Command Center during this year's HIMSS Conference for a talk by Duo's Principal Security Strategist, Doug Copley.
In healthcare organizations, sensitive patient data is increasingly available outside the perimeter of cloud applications and accessible on any device. Healthcare security professionals are required to secure patient data, but they do not have access to the same traditional perimeter security tools. In addition, they have the burden to meet patient privacy and data security requirements outlined in HIPAA Omnibus rule and EPCS compliance for controlled medications.
New technology infrastructure and security risks motivated Duo to develop a novel security approach based on BeyondCorp. BeyondCorp was first advocated by Google in their research papers, and has been validated by several major multi-national organizations such as Coca-Cola and Mazda. Duo now offers a commercial BeyondCorp product that has been deployed by hundreds of organizations to reduce their security risks.
Attend this session to learn about:
The BeyondCorp security model
How BeyondCorp fits into the security framework of healthcare organizations
Why hundreds of healthcare organizations choose Duo as their top three key security tools
How Duo helps healthcare organizations achieve HIPAA and EPCS authentication compliance requirements
Details
Date:

Thursday, March 08, 2018

Time:

12:00pm – 12:30pm Pacific Standard Time

Venue:

Sands Expo

Room:

Cyber Command Center (Veronese Booth 8500)

Address:

201 Sands Ave, Las Vegas, NV 8916
Presenter Info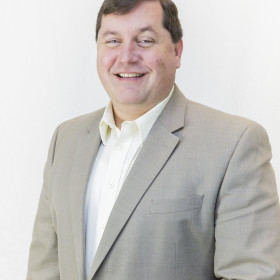 Doug Copley, Principal Security Strategist
Doug is a Principal Security Strategist with Duo Security. A former CISO in Healthcare and Chief Privacy Officer in Financial Services, Doug is a 25 years veteran of IT, information security and data privacy. Doug is a passionate advocate and evangelist for effective information security and data privacy risk management for both organizations and individuals. Doug is the co-founder and past Chairman of the Michigan Healthcare Cybersecurity Council and remains active in various industry activities and workgroups. Doug can frequently be found speaking or blogging on information security, data privacy and leadership topics for everyone's benefit.
Click Here for More Info