Duo Security invites you to join us for the evening of January 28 for an exclusive whiskey celebration in honor of the new year.
Let us treat you to a whiskey sampler and bar snack kit, delivered directly to your home, to sample during this fun and interactive happy hour. We'll have Tom Vanek joining us as a guest speaker, ready to share his extensive whiskey knowledge with you. Tom's entertaining and relaxed presentation style engages the connoisseur and the curious alike, with enlightening experiments to help guests see whiskey in a brand new light, regardless of their prior experience.
We'll also provide a brief introduction of Duo, as well as share the latest and greatest about our solutions and features. Our friendly Cisco salesfolks will be available for questions and conversation throughout the event.
Please register above and make sure to fill out the form asap in your confirmation email, which you should receive shortly after registering. This will help us ensure we have the right shipping address and can make a timely whiskey delivery.
We look forward to welcoming the new year with you then!
Details
Date:

Friday, January 28, 2022

Venue:

This is a virtual event
Presenter Info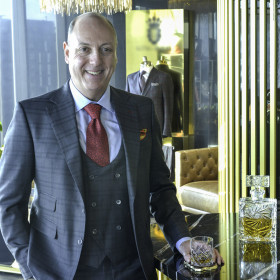 Tom Vanek
Tom Vanek is an independent whiskey professional, who designs and hosts experiential whiskey tasting events for corporate, fundraising, and private functions all across Canada. Tom's enthusiasm for sharing his knowledge about whiskey extends to writing about it as well, which he enjoys as a magazine contributor. Tom is also active on social media, including LinkedIn, where his page is in the top 1% of profiles.