Grab breakfast and get your second wind for the week with Duo Security in Las Vegas during the Black Hat conference on Thursday the 27th.
This open-house-style breakfast event focuses on what we're learning about security, what assumptions we've made that were wrong, and what's about to change. For example:
The perimeter's not dead, but we're not really sure where it is anymore. What's working better today: a Google-style BeyondCorp model? What IS the perimeter? Is it identity? Multiple networks? All of the above?
For some reason, it seems that decades of telling organizations to patch doesn't actually result in many of them being able to keep up. Can we figure out why, or just blame harder and hope it gets better?
Every user today is also a consumer. Their expectations for user-friendly security are rising, and we may start seeing pushback in the enterprise as a result. How are we going to adapt to their demands, rather than relying on policies and mandates from the top?
Wendy Nather, Duo's Principal Security Strategist, will moderate this discussion with two long-time security practitioners, Adrian Sanabria and Alex Hutton.
We look forward to seeing you there!
Details
Date:

Thursday, July 27, 2017

Time:

8:00am – 10:00am Pacific Daylight Time

Venue:

Border Grill at Mandalay Bay

Room:

North

Address:

3950 S Las Vegas Blvd, Las Vegas, NV 89119
Presenter Info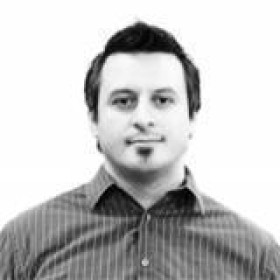 Adrian Sanabria
Adrian is the Research Director and Co-Founder of Savage Security. He spent a decade building security programs and defending large financial firms. He also spent four years as a consultant, performing penetration tests, PCI audits and other security-related assessments. Most recently, Adrian left hands-on roles to learn the business side of the industry as a research analyst for 451 Research. He is an outspoken research junkie, doesn't shy away from digging for the truth or being proven wrong. Adrian still sees the glass as half full.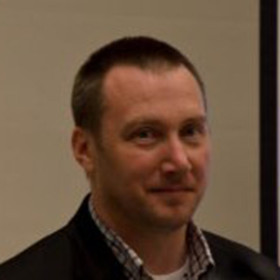 Alex Hutton
Alex Hutton is SVP of Information Security at a Fascinatingly Complex, Systemically Important Financial Institution. Formerly Director of Operational Risk at Zions Bancorporation, Hutton has been an entrepreneur involved with several successful startups. He served as CEO for Risk Management Insight. He served as a principal in the Risk Intelligence group for Verizon, involved in the development of the Verizon Data Breach Investigations Report. He is an avid security blogger, speaker and conference organizer.