Join Duo at EDUCAUSE 2021, starting on October 26 and ending on October 29! This event is being held both in-person and virtually, and Duo is thrilled to announce we will be in Philly at the Convention Center in all our green and navy glory!
Come find us at the Cisco Secure booth #201, along with Cisco Umbrella and Cisco Meraki. Stop by anytime between the following hours to chat about what's new, learn about what's coming, or just to say hello!
Day 1 | Wednesday, October 27 | 8:45 a.m. - 5:45 p.m.
Day 2 | Thursday, October 28 | 8:45 a.m. - 4:00 p.m.
If you'd like to have a more private talk, you can set up a 1:1 with us (Duo), Meraki, or Umbrella -- we'd be more than happy to meet with you for a 1:1 discussion in our private suite #10 in the exhibit area. Please use this form to schedule a meeting.
Lastly, we have two exciting sessions for you:
A New Dawn for Research Universities in Security and Compliance
For this Panel Session, happening on October 27 from 2:15 - 3 p.m. ET, you will hear from Cisco Advisory CISO Helen Patton, University of California San Diego CISO Mike Corn, and Arizona State University Assistant VP and Chief Research Information Officer Sean Dudley as they discuss the new dawn of cybersecurity frameworks in higher education, what we can do to prepare for it, and what lessons can be learned from the new CMMC assessment.
What's Innovative Here May Not Be Innovative There: The Fine Art of Creative Borrowing
For our second panel session, happening on October 28 from 9:15 - 10 a.m. ET, you will hear from Cisco Advisory CISO Helen Patton; Millersville University of Pennsylvania CTO & Chief Innovation Office, Trinity College VP of Library & IT Kristen Eshleman; and Miami University VP for IT and CIO David Seidl as they lead discussions and share stories about times they've leveraged existing ideas and solutions to drive innovation at their institution.
Details
Date:

Tuesday, October 26 – Friday, October 29, 2021

Venue:

Pennsylvania Convention Center

Address:

1101 Arch Street; Philadelphia, PA 19107
Presenter Info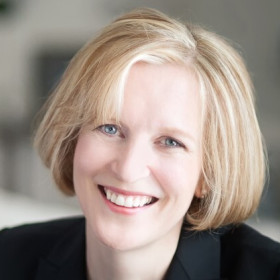 Helen Patton, Advisory CISO, Duo Security at Cisco
With more years working in the Security, Risk, Privacy and Resiliency professions than she cares to say, Helen Patton advocates using information risk, security and privacy to enable the mission of organizations and to support society at large.
Helen is an Advisory CISO at Duo Security (now CISCO), where she shares security strategies with the security community. Previously she was the CISO at The Ohio State University where she was awarded the ISE North American Academic/Public Sector Executive of the Year, and an Executive Director at JPMorganChase.
Helen actively encourages collaboration across and within industries, to enable better information security and privacy practices. She believes in improving diversity and inclusion in the workforce, and mentors people interested in pursuing careers in security, privacy and risk management.
Helen has a Master's degree in Public Policy and has earned Certified Information Systems Auditor and Certified In Risk and Systems Control certifications from ISACA. She serves on the State of Ohio Cybersecurity Advisory Board and is a founding board member of the National Technology Security Coalition.
Please register here!