Get ready for this year's EDUCAUSE Security Professionals Conference, taking place on Tuesday, May 14 and Wednesday, May 14 in Chicago, IL!
This conference will bring together higher education information security and privacy professionals for two days of workshops, track sessions, and lightning talks covering subjects such as social changes affecting the way we work and interact with our communities (diversity and inclusion, filling our technology and leadership roles, retrofitting privacy), paradigm shifts in how organizations affect change (DevOps, going "cloud native"), and new technologies (AI/ML, ZeroTrust, containers).
Duo is excited to be participating in the conference - please see below for all of our activities:
We'll be at the Cisco booth in the exhibit area - stop by to ask questions, pick up some swag, and check out an interactive demo of our MFA and trusted access solutions
Catch The University of Michigan's DePriest Dockins and Aimee Lahann (Duo customers) as they present "Implementing Role-Based Access Control at Michigan" on Tuesday, May 14 at 8:00 a.m.
Duo's Head of Advisory CISOs, Wendy Nather, will be giving the conference keynote, "Analyzing the Chemistry of Data," on Tuesday morning at 9:15 a.m.
Learn about how institutions are using MFA/Duo to improve their information security programs from Nick Lewis from Internet2 during the breakout presentation "MFA/Duo Usage in Higher Education" on Tuesday at 11:00 a.m.
We'd also love for you to join us at the happy hour that we are co-sponsoring with Cisco and Cisco Umbrella on Tuesday evening - join us for drinks and appetizers as you relax and network with your peers at Fillini Bar and Restaurant! (Please visit our EDUCAUSE happy hour page to register!)
Details
Date:

Tuesday, May 14 – Wednesday, May 15, 2019

Time:

7:00am – 8:00pm Central Daylight Time

Venue:

Swissôtel Chicago

Address:

323 E. Wacker Drive, Chicago, IL 60601
Presenter Info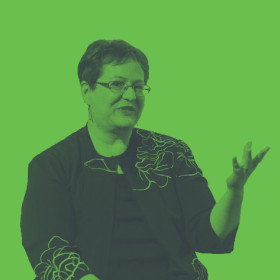 Wendy Nather
Wendy Nather is a former CISO in the public and private sectors, and past Research Director at the Retail ISAC (R-CISC) as well as at the analyst firm 451 Research. She enjoys extreme weather changes while shuttling between Austin and Ann Arbor.
Learn more and register!