If you'll be at the O'Reilly Security Conference in New York this year, make sure to attend "Effective Security in Zero-Trust Environment," a talk presented by Duo Security Mobile Product Manager II, Taylor McCaslin.
It's no secret that the network perimeter is blurry and expanding. Google sees little distinction between boardrooms and bars, cubicles and coffee shops; all are untrusted under its perimeter-less security model called BeyondCorp. This new model verifies the trust of the user and the device before granting access to critical applications, every single time. Google made this radical change, after the major attack they suffered in 2011 (project aurora), to better manage today's risks and business needs.
How does a company that doesn't have the resources of Google achieve a similar security posture? What does BeyondCorp mean for the rest of us? Attend this session to discuss this topic with Duo Security.
Looking for a discount? Use the code McCaslin20!
Details
Date:

Wednesday, November 01, 2017

Time:

1:15pm - 1:55pm EST

Venue:

New York Hilton Midtown

Room:

Sutton Center

Address:

1335 Avenue of the Americas, New York, NY 10019
Presenter Info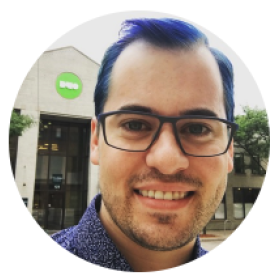 Taylor McCaslin, Mobile Product Manager II
Taylor is a multi-disciplinary technologist and Product Manager living in Austin, Texas. He graduated from The University of Texas at Austin, where he studied business, theatre, computer science, and digital art & media. For the past 5 years, he's worked at enterprise-scale, hyper-growth technology companies including WordPress Engine, Indeed.com, and Bazaarvoice.

When not pushing pixels, coding, or speaking at conferences about technology, Taylor can be found geeking out with the latest Apple gadget or enjoying the expansive Austin art scene. He also enjoys volunteering with local human rights and LGBTQ organizations around central Texas.
More Details Here!