Join Duo Security for this year's Gartner Identity and Access Management Summit, happening virtually on Tuesday, May 11 and Wednesday, May 12.
If you're eager to gain critical insights into identity and access technologies and strategies, from multifactor authentication (MFA) and identity governance and administration (IGA) to privileged access management (PAM) and cloud IAM, don't miss this two-day event!
Find Duo at our virtual booth to explore demos of our newest features and solutions, including passwordless authentication and secure single sign-on! We're also excited to share that Cisco's new General Manager of Zero Trust, Ash Devata, will be presenting "OMG, What Just Happened? Securing Access is Suddenly Top of Mind!," in which he will discuss how MFA, SSO, VPN Remote Access, UEBA, passwordless and other technologies are paving the way to continuous trusted access and addressing the modern security challenges of cloud migration and pandemic driven remote work.
Lastly, if you're looking for a more in-depth conversation, we would be happy to set up some one-on-one time with you during conference hours! Please visit our booth to get a meeting scheduled.
As a proud sponsor of this event, we encourage you to register using the discount code AM16SP to save $475 off the standard price!
Details
Date:

Tuesday, May 11 – Wednesday, May 12, 2021

Venue:

This is a virtual event
Presenter Info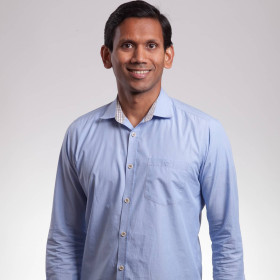 Ash Devata, GM of Cisco Zero Trust and Duo
Ash focuses on defining use cases and making it easy for you to learn, try and buy Duo products. Before joining Duo, Ash worked with companies such as RSA, EMC and Cisco in various product and marketing roles. Ash has a bachelors in engineering, masters in business management and a stack of bibs he collected through occasional long distance running.
Register with the discount code below!