Duo Security is headed to Las Vegas for Gartner IAM 2018 on December 3. Join us there to learn how to deliver successful IAM programs, craft a robust cloud IAM strategy, automate and simplify IAM processes for agility and efficiency, meet changing customer needs with consumer IAM, and so much more.
While at the summit, you'll have the opportunity to network with 1400+ of your peers and attend sessions focused on key themes such as GDPR and privacy, SSO for cloud and mobile, biometrics and multifactor authentication, fraud protection, and more. You'll also hear from keynote speakers such as Chris Hadfield, Astronaut/First Canadian Commander of the International Space Station.
Duo Security is excited to be involved in this conference - you can find us at booth 117 for demos and swag, or catch our Solution Provider session, hosted by Jim Simpson, on December 5 at 10am.
In his session, "Embracing Modern IT Practice with BYOD and Cloud Access via a Zero Trust Model," Jim will discuss how Duo provides a zero-trust model to provide flexible and consistent security controls for users and devices, both inside and outside of the network perimeter. To do this, Duo makes sure users and devices are treated as untrusted until proven otherwise, checking user validity and device health each time a user connects to a protected resource. The perimeter is disappearing, and it's not coming back...attend this session to find out how you can get a head start on what's next, and how you can already start leveraging Duo & Cisco together.
If you haven't already registered for this event, what are you waiting for? Just be sure to use Duo's discount code IAMSP33 while registering to get $300 off a standard ticket!
Details
Date:

Monday, December 03 – Wednesday, December 05, 2018

Time:

7:30am – 7:30pm Pacific Daylight Time

Venue:

Caesars Palace

Address:

3570 Las Vegas Blvd, South Las Vegas, NV 89109
Presenter Info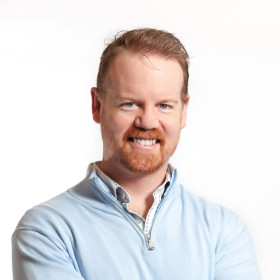 Jim Simpson, Director of Product Management, Duo Security
Jim is the lead Product Manager for Duo Access at Duo Security, with a focus on bringing the best user experience to all of Duo's solutions. He has a history of working at small, successful midwestern startups including Arbor Networks and Healthmedia.
Make sure to register (use Duo's discount code below!)