This October is the Great Lakes Digital Transformation Summit - join Duo at the Detroit Marriott Troy for a full day of networking and educational sessions!
From 8:00 a.m. to 5:00 p.m. on Thursday, October 10, you'll attend sessions led by IT leaders from companies like Quicken Loans, Stant, Greenpath Financial, and FCA; explore topics like IoT, cloud migration and implementation, machine learning, analytics, security and more; hear from AWS's Joe Chung on Building a Culture of Innovation during the morning keynote; and then get the CIO perspective during the CIO panel "Digital Innovation - Connecting Citizen to the County," moderated by Chad Livengood from Crain's Detroit.
Between sessions and during breakfast and lunch, there will be opportunities to network with your peers and visit with solutions providers - find Duo at our table to get a demo of our zero trust security solutions.
For more information on Zero Trust, join us during Session 4 (Cloud track) at 2:30 p.m. when Duo's Clayton Ballreich will present "Zero Trust Access: Five Steps to Securing the Extended Enterprise." In this talk, Clayton will cover how the zero trust access model works, how leading organizations such as Google use this approach to secure access to their critical applications and data, and how you can implement this model in your organization in five logical steps.
Details
Date:

Thursday, October 10, 2019

Time:

8:00am - 5:00pm EST

Venue:

Detroit Marriott Troy

Address:

200 W. Big Beaver Rd, Troy, MI 48084
Presenter Info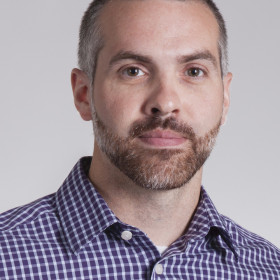 Clayton Ballreich, Technical Solutions Architect, Mid-Enterprise, Duo Security
Clayton joined Duo Security in July 2018 as a Solutions Engineer. In his current role, Clayton provides pre-sales solution design and trusted advisor expertise for prospective and current Duo customers. His past experiences include Sales Engineer for a Business to Business security company and various other roles such as System Administrator, Database Administration, and End-User customer support totalling nearly 15 years as an IT professional.
Learn more and register!