Ransomware has crippled hospitals, shut down manufacturing plants, and hobbled cities. It has evolved from a digital nuisance to something that disrupts healthcare and can potentially endanger lives. New variants are expanding the kind of damage they can cause individuals, enterprises, and governments.
Ransomware used to plague consumer computers, and individuals paid $70-$100 to get back their years of photos and documents. Once the gangs turned their attention to enterprise networks, the ransoms got larger and the tactics more aggressive. Ransomware attacks are no longer opportunistic, but part of well-organized operations, with teams devoted to customer service, development, marketing, and distribution. It is not unusual for ransomware gangs to ask for hundreds of thousands of dollars to unlock corporate systems. As attackers increasingly target international organizations and municipal governments, tactics keep evolving. Attackers now retaliate if the ransom isn't paid, or demand multiple payments from their victims.
Join industry experts from Red Canary, Sophos, and IBM X-Force IRIS for a panel discussion on July 21 filled with latest facts and insights on what the scourge of ransomware means for enterprises.
This event is hosted by Decipher, an editorial site dedicated to providing a platform to inform, educate, and inspire people on the topics of information security and privacy.
Details
Date:

Tuesday, July 21, 2020

Time:

1:00pm - 2:00pm EST

Venue:

This is a virtual event

Room:

Join here: https://youtu.be/LH0lO7h9RaE
Presenter Info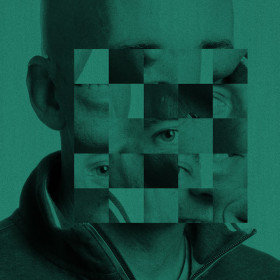 Dennis Fisher, Editor in Chief, Decipher
Dennis Fisher is an award-winning journalist who has been covering information security and privacy since 2000.
He is one of the co-founders of Threatpost and previously wrote for TechTarget and eWeek, when magazines were still a thing that existed. Dennis enjoys finding the stories behind the headlines and digging into the motivations and thinking of both defenders and attackers. His work has appeared in The Boston Globe, The Improper Bostonian, Harvard Business School's Working Knowledge, and most of his kids' English papers.
Wendi Whitmore, Vice President of IBM X-Force Threat Intelligence
Wendi Whitmore is a technical leader with almost 20 years of experience in incident response and data breach investigations. At IBM, Wendi was instrumental in creating IBM X-Force IRIS which includes the global X-Force Incident Response, Proactive Services, and Threat Intelligence practices. In her role, she leverages people, infrastructure, data and technology to drive the capabilities of detection and defense against targeted threats for global client organizations. Before joining IBM, Wendi held executive level positions at CrowdStrike and Mandiant, where she was responsible for professional services offerings. Wendi began her career as a Special Agent conducting computer crime investigations with the Air Force Office of Special Investigations.
Chester Wisniewski, principal research scientist, Sophos
Chester Wisniewski is a principal research scientist at next-generation security leader Sophos. With more than 20 years of professional experience, his interest in security and privacy first peaked while learning to hack from bulletin board text files in the 1980s, and has since been a lifelong pursuit. Chester analyzes the massive amounts of attack data gathered by SophosLabs to distill and share relevant information in an effort to improve the industry's understanding of evolving threats, attacker behaviors and effective security defenses. He's helped organizations design enterprise-scale defense strategies, served as the primary technical lead on architecting Sophos' first email security appliance, and consulted on security planning with some of the largest global brands.
Keith McCammon, co-founder and CSO of Red Canary
Keith leads Red Canary's product development and is responsible for the company's security strategy, operations, and threat research. He has spent nearly two decades identifying and solving complex problems related to information security and risk, including over a decade of service to the United States Department of Defense and Intelligence Community.