IDC Hungary Security Forum The emergence of a successful and secure organization
This decade has provided many lessons. One is to "not let a good crisis be wasted , " a mantra that groups of cybercriminals could have written. The other is that the concept of digital trust has quickly become a basic business requirement in the digital age. At the heart of it all, as always, is security: the critical barrier between data integrity and trade-offs, and the fundamental building block of digital trust. But trust involves much more. From data protection and compliance to sustainability; from e-commerce to trusted ecosystems; from ethics and transparency to brand reputation and loyalty. Building digital trust is essential to business, but it requires top-level leadership and management to truly become part of the organization.
Join Duo at IDC's Security Forum in Hungary, as part of the agenda Advisory CISO, Richard Archdeacon is giving a brief submission to, "Establishing Trust from the start" from 11:07 - 11:15am CET.
This submission will give you insight into:
· Why implementing Zero Trust help secure organisations · The five key steps on your journey to Zero Trust · The basic principle every Zero Trust strategy should include · What a practical approach to Zero Trust looks like
This event is taking place in the Hungarian and English language.
Details
Date:

Thursday, May 20, 2021

Time:

9:00am – 12:00pm Central European Time

Venue:

Virtual Event
Presenter Info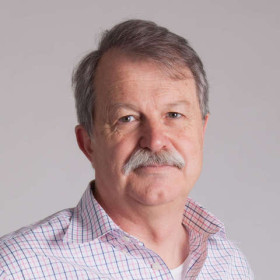 Richard Archdeacon, EMEA Advisory CISO
Richard is the Advisory CISO for the EMEA region. He was previously with DXC - HPE - where he was a Chief Technologist in the Security Practice working with clients across all industries and regions. Prior to that, he worked for Symantec for many years. He has also held posts with security industry organisations such as IAAC and the IISP, and has worked on cyber resilience reports with the World Economic Forum.
Register