Please join Duo Security in Philadelphia for the 2018 Imagine Nation ELC Conference, hosted by ACT-IAC.
This event is designed to unite government and industry professionals for three days of educational content and interactive discussions on topics like business innovation, modernizing for mission success, enterprise resilience, and empowering the workforce in the digital age. In addition to attending sessions, stop by the TechKnow Showcase to explore themes like modernization, customer experience, cybersecurity, or emerging technologies. Lastly, stop by the Partner Pavilion to chat with vendors about their solutions, services and technologies.
While at the conference, don't miss "Zero-Trust Architectures - Planning, Practice and Reality" on Tuesday, October 16 at 10:30am in Track Theater 3. Join Sean Frazier, Duo's Federal Advisory CISO; Darren Death, VP at ASRC Federal; Theodore Gates, Security Services Consultant at CISCO Systems; Steve Hernandez, CISO for the US Dept. Of Education; John Kindervag, Field CTO at Palo Alto Networks; and Steven Kovac, VP at Zscaler, Inc. as they address the challenges and lessons learned from attempting to plan, develop and deploy a zero-trust computing environment, They'll also share how agencies and industry can best work together to apply this methodology into specific mission environments and address those that this may not be applicable to.
Details
Date:

Sunday, October 14 – Wednesday, October 17, 2018

Time:

8:00am - 8:27pm EST

Venue:

Pennsylvania Convention Center

Address:

1101 Arch St, Philadelphia, PA 19107
Presenter Info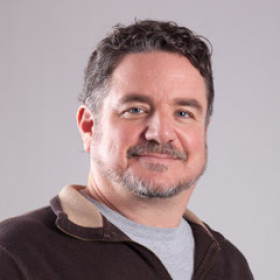 Sean Frazier , Advisory CISO Federal, Duo Security
Sean Frazier has spent 25 years in technology; spending most of those years working in cyber security in the public sector with companies like Netscape, Loudcloud/Opsware, Bluebox and Mobileiron working on many security projects within and around the DOD, IC and civilian agencies.
Learn More!