Duo Security invites you to visit our virtual booth to learn about the most effective ways to protect your organization. Booth hours are May 18, 7:30am - 4:15pm CT, and May 19, 7:30am - 3:15pm CT.
In addition, hear from Global Advisory CISO Helen Patton to learn the most effective ways to simplify your organization's security strategy. Leave feeling confident in your ability to actively protect your organization.
This event is invitation only, so please make sure to request an invitation via the event page linked above. We look forward to seeing you there!
Speaking Session: Simplifying Your Security Strategy with Helen Patton Tuesday, May 18, 1:30pm CT
Details
Date:

Tuesday, May 18Wednesday, May 19

Time:

7:30am – 4:15pm Central Daylight Time

Time:

7:30am – 3:15pm Central Daylight Time

Address:

This is a virtual event
Presenter Info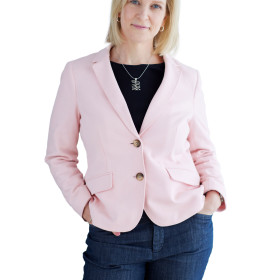 Helen Patton
With more years working in the Security, Risk, Privacy and Resiliency professions than she cares to say, Helen Patton advocates using information risk, security and privacy to enable the mission of organizations and to support society at large. Helen is an Advisory CISO at Duo Security (now CISCO), where she shares security strategies with the security community. Previously she was the CISO at The Ohio State University where she was awarded the ISE North American Academic/Public Sector Executive of the Year, and an Executive Director at JPMorganChase. Helen actively encourages collaboration across and within industries, to enable better information security and privacy practices. She believes in improving diversity and inclusion in the workforce, and mentors people interested in pursuing careers in security, privacy and risk management. Helen has a Master's degree in Public Policy and has earned Certified Information Systems Auditor and Certified In Risk and Systems Control certifications from ISACA. She serves on the State of Ohio Cybersecurity Advisory Board and is a founding board member of the National Technology Security Coalition.
Register here!