In town for the Infosecurity Europe conference? Join us on June 6-8 in London, at booth #E285. We'd like to talk with you about securing your organization's devices and applications, and answer any questions you may have about Duo. As always, you'll find an authentic mix of Duo staff at our booth, including development engineers, solutions engineers, product managers, and more.
We'll also be presenting a Technology Showcase on June 6th at 4:40pm in the Technology Showcase Theater - our Principal Security Strategist, Wendy Nather, will speak with Sam Rigelsford, Cyber Security Operations Manager at Dyson, about "MFA and Beyond." In this talk, they'll explore how once you have multi-factor authentication (MFA) installed, you can take it further in your overall access control programme. Join the discussion about how customer environments can use MFA on the road to de-perimeterisation and zero-trust models to improve internal security.
We look forward to seeing you there!
Details
Date:

Tuesday, June 06 – Thursday, June 08, 2017

Time:

9:30am – 5:30pm British Summer Time

Venue:

Olympia London

Address:

Hammersmith Rd, London W14 8UX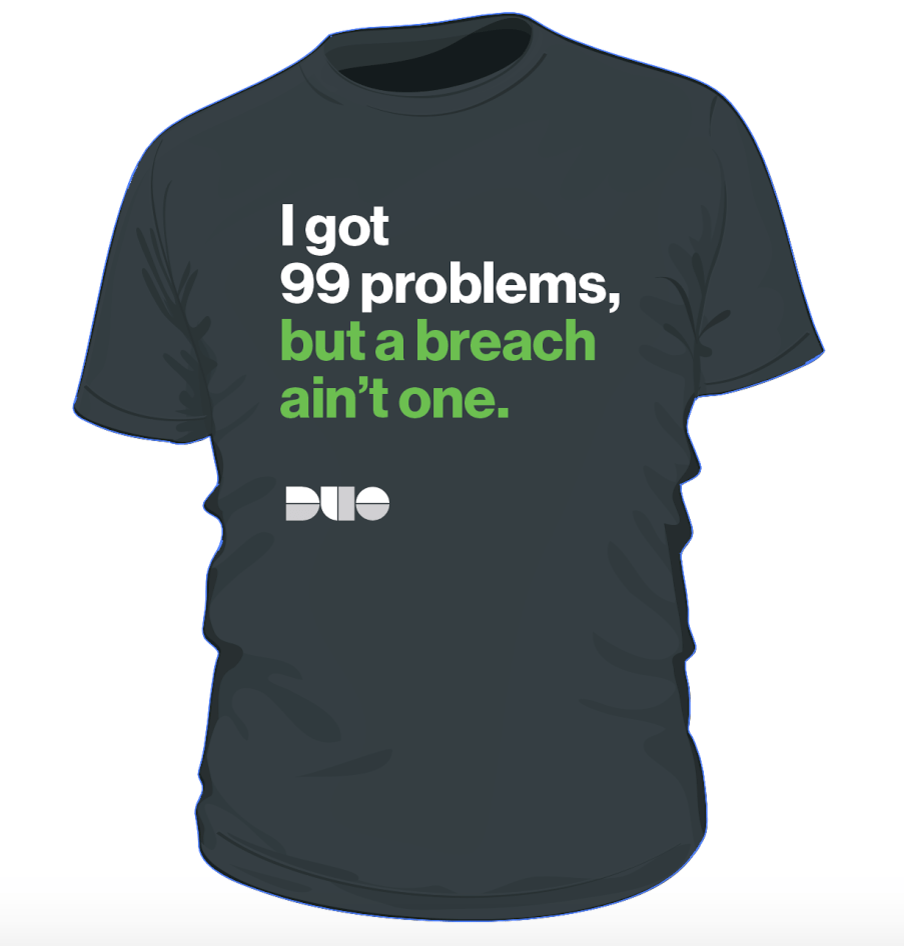 If you haven't tried Duo, I feel bad for you, son. Visit us at stand #E285 for a demo, learn how our Trusted Access platform can secure your organization, and walk away with our "99 Problems" T-shirt. Already a customer or friend of Duo? We've got a shirt for you — just stop by and let us snap your pic (and your smiling face might also make an appearance on our Twitter feed).
Meet with Duo!