Don't miss this year's InfoSecurity Europe - join Duo Security and 14,500+ information security professionals at Olympia London in June (4-6) for this three-day event.
While at the conference, you'll have the chance to network with your peers, choose from a varierty of informative sessions presented by industry influencers, and visit with over 400 of the world's top suppliers of information security solutions.
Duo is proud to be a sponsor again this year - find us at stand F140 on the exhibit floor to talk about securing your organization's devices and applications, and get answers to any questions you may have about Duo. As always, you'll find an authentic mix of Duo staff at our booth, including development engineers, solutions engineers, product managers, and more.
We also will have two of our Advisory CISOs giving talks this year:
Dave Lewis will present "Trusted Access: Excuse Me Do I Know You?" on Tuesday, 4 June at 15:30. Join him to learn how Trusted Access provides a zero-trust approach to securing all access across your applications and environment, from any user, device and location.

Richard Archdeacon will present "Zero Trust – what does it mean for the CISO?" on Wednesday, 5 June at 10:30. In this presentation, Richard will cover what Zero Trust actually means in practice and what the implications are for the CISO, including lessons learned, the risks, the benefits and where to start on any transformation.
Details
Date:

Tuesday, June 04 – Thursday, June 06, 2019

Venue:

Olympia London

Address:

Hammersmith Rd, Hammersmith, London W14 8UX, UK
Presenter Info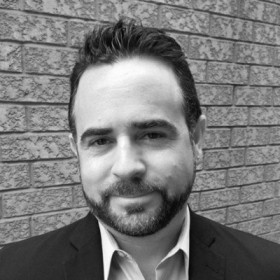 Dave Lewis, Advisory CISO, Duo Security
Dave Lewis has over two decades of industry experience, including in IT security operations and management. He is the founder of the security site Liquidmatrix Security Digest and co-host of the Liquidmatrix podcast. Lewis serves on the advisory boards for Cortex Insight and Dateva Inc.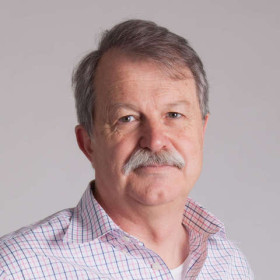 Richard Archdeacon, Advisory CISO, Duo Security
Richard is the Advisory CISO for the EMEA region. He was previously with DXC - HPE - where he was a Chief Technologist in the Security Practice working with clients across all industries and regions. Prior to that, he worked for Symantec for many years. He has also held posts with security industry organisations such as IAAC and the IISP, and has worked on cyber resilience reports with the World Economic Forum.
Request a Meeting