Join Duo virtually on Thursday, September 17 at the Insider Risk Summit.
66% of all data security incidents come from insiders. More data. More collaboration. A more decentralized work environment. It's one of the biggest challenges facing security teams. The Insider Risk Summit brings together security leaders and practitioners to exchange ideas focused on answering a complex question: How do you manage risk — without slowing down the business?
The Insider Risk Summit is the premier event for security leaders and professionals to gain knowledge, share insights and advance strategies on managing one of the biggest security challenges: the growing risk to IP and data presented by cloud-based collaboration and decentralized work.
Join Duo Advisory CISO Sean Frazier in the 1:00pm ET session "Zero Trust for Humans" to learn how user experience is crucial for a successful Zero Trust journey.
Details
Date:

Thursday, September 17, 2020

Time:

11:00am - 5:30pm EST

Venue:

This is a virtual event
Presenter Info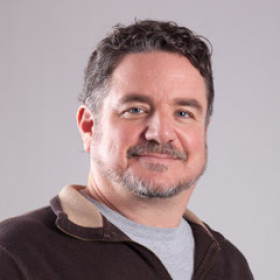 Sean Frazier, Federal Advisory CISO, Duo Security
Sean Frazier is Advisory CISO, Federal at Cisco's Duo Security. In his role, Sean acts as the voice of the CISO for Duo's federal business. Prior to joining Duo, Sean spent more than 25 years working in technology and public sector security for companies such as Netscape, LoudCloud/Opsware, Proofpoint, Cisco & MobileIron. Sean has helped lead numerous projects used by the Department of Defense and Intelligence Community, including the Fortezza Crypto Card, Defense Messaging System (DMS) and many others. He also has extensive experience in identity and public key infrastructure (PKI), network, applications, mobile and IoT. Sean has testified in front of the U.S. Senate Homeland Security and Government Affairs Committee on the importance of public/private partnership in protecting the nation's digital infrastructure. Sean also advises public/private partnership working groups including ACT-IAC, ATARC and many others.
Register and learn more here!