Join Duo Security for this year's IP Expo Nordic in Stockholm (19-20 September.)
This Enterprise IT conference will provide sessions on topics like Cloud, Networks & Infrastructure, Data & Analytics, DevOps, AI, IOT & Blockchain, and Cybersecurity. During the event, you'll have the chance to network with your peers; hear from companies like IBM, New Relic, GitHub, and more; and visit with vendors to learn about the newest security and technologies solutions.
Dave Lewis, Duo's Advisory CISO - Global, will also present at the conference - mark your calendars for his keynote, "Zero Trust & The Flaming Sword of Justice," on Wednesday, 19 September at 11:00am.
Lastly, stop by Duo's booth (404) to learn more about our newest features and to pick up some swag!
Details
Date:

Wednesday, September 19 – Thursday, September 20, 2018

Address:

Stockholmsmässan, Mässvägen 1, Stockholm, Sweden125 80
Presenter Info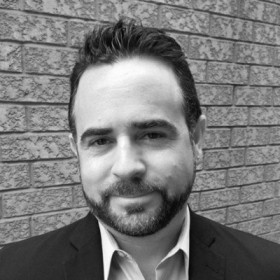 Dave Lewis, Advisory CISO - Global, Duo Security
Dave Lewis Dave Lewis has almost two decades of industry experience. He has extensive experience in IT operations and management. Currently, Lewis is a Global Security Advocate for Duo Security. He is the founder of the security site Liquidmatrix Security Digest and cohost of the Liquidmatrix podcast. Lewis writes a column for CSO Online and Forbes.
Learn More Here!