Join Duo Security in the Big Apple for ISMG's Cybersecurity Summit at Convene. This two-day summit focuses on global security topics such as fraud and breach prevention for the financial vertical.
The summit begins on Tuesday, August 13 at 8:00am. Join us for breakfast to network with your peers and chat with solutions providers - Duo will be there, so find us to get a demo of our zero-trust security platform and MFA solution and pick up some swag. At 8:45am you'll hear from Stephen R. Katz, Former CISO of Merrill Lynch and Citi, and William Hugh Murray, Management Consultant and Information Assurance Trainer, as they present the opening keynote. Throughout the rest of the day, you'll attend sessions and have the chance to network during breaks. At the end of the day, relax and grab a drink with your peers during the cocktail reception.
On Wednesday, August 14, the summit continues with another breakfast and time for exhibit browsing, followed by opening remarks, general sessions, more networking breaks to stop by the vendor tables, and then concludes with the wrap up at 3:05pm.
Duo is excited to see you at the summit - in addition to stopping by our table, make sure to check out Track A at 10:55am on Tuesday to hear from Duo's lead solutions engineer, Jaret Osbourne, during his talk, "Zero Trust Access: Five Steps to Securing the Extended Enterprise." In this talk, Jaret will discuss how the zero trust access model works, how leading organizations such as Google use this approach to secure access to their critical applications and data, and how you can implement this model in your organization in five logical steps.
We look forward to chatting with you then!
Details
Date:

Tuesday, August 13 – Wednesday, August 14, 2019

Time:

8:00am - 6:30pm EST

Venue:

Convene

Address:

117 W 46th St., New York, NY 10036
Presenter Info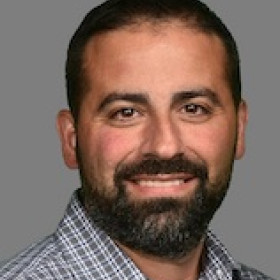 Jaret Osbourne, Lead Solutions Engineer, Duo Security
Jaret provides pre-sales engineering support for organizations of all sizes, including product education, planning and deployment of Duo Security products. He has over 20 years experience in security, collaboration, and general data networking - supporting organizations and service providers globally. Jaret is an Upstate NY native and currently lives in Saratoga Springs, NY.
Learn more here!