Details
Date:

Tuesday, October 25 – Wednesday, October 26, 2022

Time:

8:00 am – 6:00 pm Pacific Standard Time

Venue:

Hyatt Regency Phoenix

Room:

In-Person & Virtual

Address:

122 North Second Street, Phoenix, AZ 85004
Presenter Info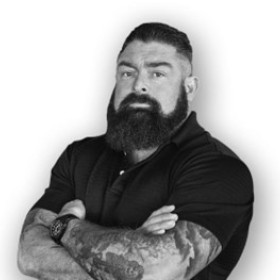 Mike Storm
Storm, a Cybersecurity Distinguished Engineer at Cisco and 15-year CCIE Security, focuses on cybersecurity solution architectures and security platform strategy for the Global Cisco Security business. With 30 years of experience in the networking and cybersecurity industry, Storm frequently speaks, blogs and podcasts on cybersecurity topics. He is the host of the online reality TV series "Cisco IT Security Makeover," currently in Season 6, where he leads a team to help transform the security posture for companies of all sizes to maximize their protection from cyberattacks. Storm also hosts the "Unhackable" podcast series, where he shares his experience and insights on cybersecurity best practices, threats and security industry topics for both businesses and consumers.
ISMG Southwest Summit Phoenix takes place virtually and in-person focuses on topics such as data breach prevention and response, fraud prevention, and payments security along with key industry verticals such as finance, government, retail, energy and healthcare. The event provides the opportunity to learn from industry influencers, and leading technology providers.
The ability to secure all businesses, large and small, is critical, and doing so while simplifying the environment and adding value faster than ever while being extremely easy to use are critical outcomes for most business customers.
Join Duo Security with Cisco Secure and hear from Cisco's Cybersecurity Distinguished Engineer, CTO, Mike Storm present Cisco Cybersecurity - What's Now and What's Next.