Digital summit for IT security and cybersecurity decision-makers
Founded by the creators of Rethink! IT Security in Berlin, IT Security Summer DACH, is a digital summit for cybersecurity and IT decision-makers from Germany, Switzerland and Austria.
Join Duo as we partake in this 100% virtual experience and interact with IT security experts for 2 days and discuss the latest technologies and strategies in the field of cyber security, critical infrastructures, IT risk management & IT security.
Our Topic: Zero Trust am Arbeitsplatz with Stefan Seitz
Enterprise-ready cloud services and hybrid solutions have made it easier for users to get their work done anywhere. However, this flexibility increases the security of the attack surfaces for administrators. Many companies today use Zero Trust principles in their IAM (Identity & Access Management) strategy to solve this challenge. Not only are users authenticated each time they log on, but it also checks whether they meet the security guidelines at the time of access.
Learn with Stefan Seitz from Duo how you can develop your IAM program for the workforce solution with the help of Duo's Zero Trust. And how we can support your team's zero trust journey with our multi-factor authentication and reliable tools for access policies.
This event is taking place in the German and English language.
Details
Date:

Wednesday, June 23Thursday, June 24

Time:

9:00am – 4:00pm Central European Time

Time:

9:00am – 4:00pm Central European Time

Venue:

Virtual Event
Presenter Info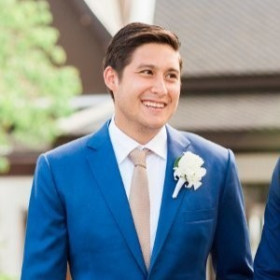 Stefan Seitz
Stefan Seitz, is a specialist at Duo's solutions (MFA, Access & Beyond). Stefan, guides small to mid sectors on how to best implement a Zero Trust strategy whilst adapting to remote work. Stefan, now assists Cisco as a subject matter expert (SME), guiding businesses and leading the adoption of cloud services and Zero Trust.
Register Now