Digital summit for IT security and cybersecurity decision-makers
Founded by the creators of Rethink! IT Security in Berlin, IT Security Winter DACH, is a digital summit for cybersecurity and IT decision-makers from Germany, Switzerland and Austria.
Join Duo as we partake in this 100% virtual experience and interact with IT security experts for 2 days and discuss the latest technologies and strategies in the field of cyber security, critical infrastructures, IT risk management & IT security.
This event is taking place in the German and English language.
Details
Date:

Wednesday, November 25Thursday, November 26

Time:

9:00am – 6:00pm Central European Time

Time:

9:00am – 6:00pm Central European Time

Venue:

Virtual Event
Presenter Info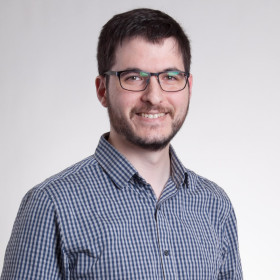 Josh Green
Josh Green is the Marketing Solutions Engineer for Duo Security's London office, providing pre-sales engineering support for organizations of all sizes. He works closely with everyone from CIOs, CISOs, IT Security, IT management and staff on product education, planning and deployment of Duo Security products. Josh has been working in the cybersecurity space for the past 7 years dealing with Identity Management, Vulnerability Management, and Authentication. He speaks 4 languages, and in his spare time, enjoys learning new ones.
Register Now