Did you know that lawyers and law firms have an ethical obligation to protect client information from a data breach? That was the finding in a recent ABA opinion.
Fortunately, the ABA has provided some guidelines on how to avoid an ethical violation, and on December 3rd at 8:30 am, Duo will host a group of cybersecurity experts from law firms around Chicago for a breakfast meeting at Chicago Cut to discuss best practices. We would love for you to join us!
If you're available, please RSVP above to let us know you're coming. We look forward to seeing you there.
Details
Date:

Tuesday, December 03, 2019

Time:

8:30am – 10:00am Central Daylight Time

Venue:

Chicago Cut Steakhouse

Address:

300 N LaSalle Dr, Chicago, IL 60654
Presenter Info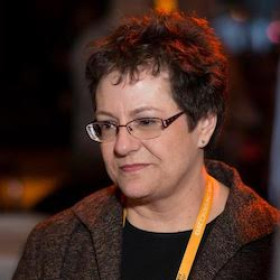 Wendy Nather, Advisory CISO at Duo
Wendy Nather is head of the Advisory CISO team at Duo Security (now Cisco). She was previously the Research Director at the Retail ISAC, as well as Research Director of the Information Security Practice at independent analyst firm 451 Research. Wendy led IT security for the EMEA region of the investment banking division of Swiss Bank Corporation (now UBS), and served as CISO of the Texas Education Agency. She speaks regularly on topics ranging from threat intelligence to identity and access management, risk analysis, incident response, data security, and societal and privacy issues. Wendy is co-author of The Cloud Security Rules, and was listed as one of SC Magazine's Women in IT Security "Power Players" in 2014, as well as an "Influencer" in the Reboot Leadership Awards in 2018.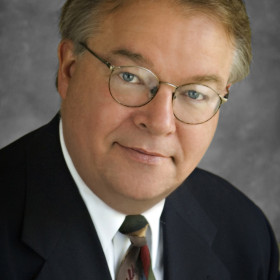 Steve Puiszis, Partner with Hinshaw & Culbertson LLP
Steve Puiszis is a partner with Hinshaw & Culbertson LLP and serves as the Firm's General Counsel. He is a certified (CIPP/US) in information privacy by the International Association of Privacy Professionals. Steve is a member of Hinshaw's Lawyers for the Professions Practice Group, counseling and defending both lawyers and law firms in ethics, data security, breach risk, professional liability and disciplinary matters. He is a past president of the Illinois Association of Defense Trial Counsel and is a fellow of the American Bar Foundation. Steve is the immediate past Chair of DRI's Center for Law and Public Policy, and formerly served on DRI's Board of Directors. Steve's publications include book chapters on mitigating law firm cyber risk and data protection and privacy in the United States. He has also published articles on managing the ethical and risk management issues presented by data breaches and when law firms adopt a "Bring Your Own Device (BYOD)" policy, as well as who bears the risk of loss when a hacker targets a settlement.