Duo Security invites you to join us for a lunch and learn event at Cisco's Bloomington office.
Join Nick Steele, R&D technical leader at Duo Labs, and Guido Appenzeller, Chief Product Officer at Yubico, for an interactive workshop to learn more about the Web Authentication API (also known as WebAuthn). The API allows servers to register and authenticate users with public key cryptography instead of a password.
Details
Date:

Tuesday, October 29, 2019

Time:

11:30am – 2:00pm Central Daylight Time

Venue:

Cisco Bloomington Office

Address:

7900 International Drive, Suite 400 Bloomington, Minnesota 55425
Presenter Info
Guido Appenzeller, Yubico
Guido Appenzeller is the Chief Product Officer at Yubico, where he focuses on product development and strategy to aid in making strong authentication truly ubiquitous. Guido was previously the CTO Cloud & Networking at VMWare, and before that he co-founded Big Switch Networks and led the company for 4 years as CEO. Guido also founded and was CTO at Voltage Security (acquired by HP). From 2008 to 2010 he was a Consulting Assistant Professor at Stanford University. He was named a top Technology Leader on the MIT TR35, a Technology Pioneer by the World Economic Forum and one of the 100 Most Intriguing Entrepreneurs by Goldman Sachs. He holds a Ph.D. from Stanford University and M.S. (Diploma) from the Karlsruhe Institute of Technology.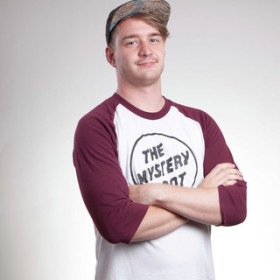 Nick Steele, Duo Security
Nick Steele has been making and breaking things on wide area networks for 10 years. Since finishing his degree in cognitive science, he has worked on a range of projects, all mostly related to computers. He is interested in user authentication and behavior, web development, and anchovy pizza.