Join Duo Security at the MacAdmins Conference in PA, an East Coast conference aimed at anyone who deploys and manages Macs and iOS devices. This event features sessions and workshops with top notch speakers in the macOS and iOS deployment community and offers an incredible level of expertise, value, entertainment, and a great opportunity to network with your fellow admins!
As a sponsor of this event, Duo will have a table in the Conference Lobby. Be sure to stop by on Wednesday or Thursday anytime between 9:00am and 4:30pm, or on Friday between 9:00am and noon! Also, don't miss Duo R&D Engineer Pepijn Bruienne's all-day "Capture the Flag for MacAdmins" workshop on Tuesday the 11th, or his "BeyondCorp for Mac Admins" talk on Thursday the 13th from 1:30 to 2:45pm.
Details
Date:

Tuesday, July 11 – Friday, July 14, 2017

Time:

7:30am - 5:00pm EST

Venue:

The Penn Stater Hotel and Conference Center

Address:

215 Innovation Blvd, State College, PA 16803
Presenter Info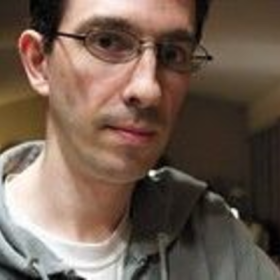 Pepijn Bruienne
With over 17 years of Macintosh experience and an insatiable need to Know All The Things, Pepijn Bruienne has been working as a Systems Administrator in highly heterogenous environments from small boutique shops to large multi- national corporations. Always looking to improve life for his users he has been focusing on system imaging, software deployment and configuration management for both Macintosh and Linux environments for the past half decade.
Learn More!