Registration is now closed. Thank you!
Duo Security and CDW invite you to join us at the Moda Center in our private suite on Wednesday, December 4 - we'll meet at the suite at 6:00 p.m. to enjoy some food and beverages, then cheer on the teams when the game starts at 7:00 p.m. If you can make it, please let us know!
We hope to see you there.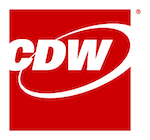 Details
Date:

Wednesday, December 04, 2019

Time:

6:00pm Pacific Standard Time

Venue:

Moda Center

Room:

Suite 26

Address:

1 N Center Ct St, Portland, OR 97227