On November 12, Purdue University is hosting a Defense Cybersecurity Assurance Program (DCAP) Seminar in Bloomington, IN. Join Duo Security and other defense contractors from the area for this exclusive event from 8:30 a.m. to 4:00 p.m. to get expert cybersecurity training, consulting services and technical assistance.
The seminar will divide sessions into two tracks:
Track 1 will cover DoD cyber contracting regulations, an overview of the NIST cybersecurity controls, free self-assessment tools/resources, and introduce attendees to cyber providers who can help them
Track 2 is for those individuals from organizations that have already developed a System Security Plan (SSP), a Plan of Action & Milestones (POA&M), and an Incident Response Plan (IRP). Sessions in this track will provide attendees with the opportunity to ask experts specific questions about meeting the requirements of NIST SP 800-171
Duo's Senior Cloud Security Engineer, Zach Zeid, will present during Track 1 at 2:00 p.m. on the security benefits of using MFA, and how MFA satisfies elements of NIST 800-171.
The seminar will conclude with a wrap-up at 3:30 p.m. to address any last questions and review recommended next steps.
Details
Date:

Tuesday, November 12, 2019

Time:

8:30am - 4:00pm EST

Venue:

Dimension Mill

Address:

642 N Madison St, Bloomington, Indiana 47404
Presenter Info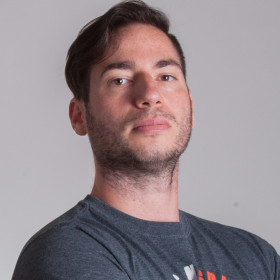 Zach Zeid, Sr Cloud Security Engineer, Duo Security
Zachary Zeid is a Senior Cloud Security Engineer at Duo Security. His focus is on enabling security posture with detection engineering, event-driven security and DevSecOps. He is a graduate of Eastern Michigan University with a Bachelor of Science in Information Assurance. In his free time, he likes to practice yoga, t'ai chi and historical European martial arts.
Remember to register!