Duo Security is proud to be a strategic sponsor for the 10th annual Securing the Law Firm, an event which focuses on how to tailor cybersecurity specifically for law firms.
Because of the complex structure of law firms (with many firms composed of smaller businesses operating as separate businesses under one umbrella), it can be difficult to centralize decision-making. This lack of centralization and standardization complicates processes such as finance, compliance, technology, and cybersecurity. However, the need for higher levels of cybersecurity are only increasing, despite this challenge.
Securing the Law Firm will provide insight into overcoming these challenges through real-life customer stories, strategic talks, and technical break-out sessions on topics such as:
Securing core data security infrastructure
Securing email and social media
Enterprise mobility management
Understanding the cloud
Best practice network security
Securing a cross-border digital infrastructure
While at the event, stop by Duo's table in the exhibit space for a demo and some swag.
We'll also have a talk, "Beyond Security: Zero Trust - Making the perimeter less lonely," presented by Duo's Advisory CISO for EMEA, Richard Archdeacon. In this talk, Richard will discuss the concept of zero trust or the BeyondCorp model, why a zero trust model will reduce risk, and key elements in implementing a zero trust approach.
Details
Date:

Wednesday, September 19, 2018

Venue:

1 America Square, 17 Crosswall, London EC3N 2LB

Address:

America Square - Cavendish Venues
Presenter Info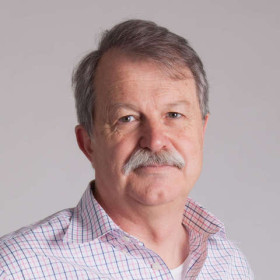 Richard Archdeacon, Advisory CISO EMEA, Duo Security
Richard is the Advisory CISO for the EMEA region. He was previously with DXC - HPE - where he was a Chief Technologist in the Security Practice working with clients across all industries and regions. Prior to that, he worked for Symantec for many years. He has also contributed to security industry organisations such as IAAC and the IISP, and more recently worked with the World Economic Forum on a Cyber Resilience Toolkit for Board members.
Register Here!