Duo Security and Ciso Secure invites you to Security BSides in the Cayman Islands, Friday May 26 and Saturday, May 27 for
Security BSides is a not for profit, community-driven event built for and by information security community members. This creates opportunities for individuals to both present and participate in an intimate atmosphere that encourages collaboration. Security BSides aim is to help build and develop a Information Security community in the Cayman Islands.
Join us at the Kimpton Seafire Resort to hear Cisco Advisory CISO Wolfgang Goerlich present on And the Clouds Break: Continuity in the 21st Century and Cisco Advisory CISO Dave Lewis present on Lawn Darts & The Problem of Trust.
Details
Date:

Venue:

Kimpton Seafire Resort

Address:

60 Tanager Way, KY1-1303, Cayman Islands
Presenter Info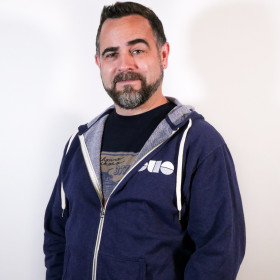 Dave Lewis
Dave Lewis has 30 years of industry experience. He has extensive experience in IT security operations and management including a decade dealing with critical infrastructure security. Lewis is a Global Advisory CISO for Cisco. He is the founder of the security site Liquidmatrix Security Digest and cohost of the Liquidmatrix podcast as well as the host of the Plaintext podcast. Lewis serves on the advisory boards for several firms. He is currently enrolled in a graduate program at Harvard University. Lewis has written columns for Daily Swig, Forbes and several other publications.
Wolfgang Goerlich
J. Wolfgang Goerlich is an Advisory CISO for Cisco Secure. Prior to this role, he led IT and IT security in the healthcare and financial services verticals. Wolfgang has held VP positions at several consulting firms, leading advisory and assessment practices. He is an active part of the security community, co-founding and organizing security conferences and events. Wolfgang regularly advises on and presents on the topics of security architecture and design, identity and access management, data governance, secure development life cycles, zero-trust security, and more.
Register here!