Security Management Audit Forum Poland 2021
SEMAFOR is the perfect place to learn about current threats and interesting case studies in the field of cybersecurity. This is a unique, well-known in the security community, an opportunity to gain new experience and establish and maintain relationships in the IT security and audit environment. This year's edition of the conference will be held on May 27-28, 2021 . For the first time we organize it entirely online, but it remains a proven forum for sharing knowledge - it will be a fully interactive event.
During this year's conference, we will talk about the latest solutions, using them to increase the level of security and about potential vulnerabilities to attacks. We will also discuss the topic of Zero Trust technology, security in the cloud, as well as security in new hybrid forms of work, which have become the everyday life of most companies. We will also pay a lot of attention to trends that are just gaining in importance, but may soon turn out to be breakthroughs. Participants will learn all of this from the best #cybersecurity experts on the market from Poland and abroad.
Join Duo at Semafor in Poland, where Technical Solutions Architect, Dominik Biezszscad will be giving the presentation, "Zero Trust starts with MFA" from 11:10 - 11:40am CET.
In this session you'll learn:
· how networks have changed · what is Zero Trust · the first steps towards implementing Zero Trust model
As part of the agenda, Dominik will also be hosting and moderating two workshops, join him and network with your peers in a open discussion on:
2:00 - 2:30pm "Taking a Pragmatic Approach to Zero Trust"
Through 2020, the modernization of security accelerated at pace, not least due to the increased risk implications of working from home. As we enter 2021 under continued lockdown and with it, an ever-expanding number of users and endpoints. More and more enterprises are adopting a Zero Trust approach in order to protect their workforce.
In this session we will explore:
How to effectively implement, manage and communicate a Zero Trust approach across the business

How to define the context to create coordinated, security policies aligned with the organization and get board & business acceptance

How your Zero Trust investment can support your next steps towards Zero Trust
2:30 - 3:00pm "Zero Trust - A 5 Step Journey"
We will offer some insights into how the Zero Trust access model works, how leading organizations use this approach to secure access to their critical applications and data, and how customers can implement this model in their organizations in five logical steps.
More specifically, this event will have attendees address questions like:
Where am I on my "Zero Trust" roadmap?

How do I right-size my security solutions to dynamically fit changing WFH requirements?

How can I ensure critical business continuity without having to degrade current identity and access controls?
This event is taking place in the Polish language.
Details
Date:

Thursday, May 27Friday, May 28

Time:

9:00am – 4:30pm Central European Time

Time:

9:00am – 4:30pm Central European Time

Venue:

Virtual Event
Presenter Info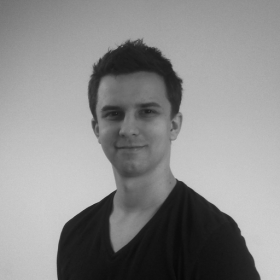 Dominik Bieszczad Technical Solutions Architect
As a Technical Solutions Architect at Duo, Dominik is based in the London office, supporting Enterprise, Commercial and Public Sector customers across EMEA. Dominik is an expert at Duo's solutions (MFA, Access & Beyond) and leading the adoption of cloud services and Zero Trust.
Register