![cisco logo small](/assets/img/events/cisco_logo_small.jpg "cisco logo small")
Psst...this is an invite-only secret show for Cisco and Duo customers only.
Join us for lunch on Wednesday, August 7 at 12:15pm to get up close and personal with some of the people who helped shape early hacker culture and Joseph Menn, the author who brought their stories to life in his best-selling book, "Cult of the Dead Cow: How the Original Hacking Supergroup Might Just Save the World."
Joe will moderate this open-dialogue conversation, in which Dug Song, Co-Founder of Duo; Adam O'Donnell, Principal Engineer in Cisco's Advanced Threat Group; Heather Adkins, Senior Director of Information Security, Google; Katie Moussouris, CEO & Founder of Luta Security; and Luke Benfey (Deth Veggie), Head of Operations & Information Security at Cloud.IQ. Ltd., will examine the dynamics of an industry in transition, and outline how the curious culture that created it may save it yet.
Interested in attending? Please register above and then reach out to us at securitypanel@duo.com to let us know if you have any dietary restrictions.
Details
Date:

Wednesday, August 07, 2019

Time:

12:15pm – 1:30pm Pacific Standard Time

Venue:

Mandalay Bay

Address:

3950 Las Vegas Blvd. South, 89119
Presenter Info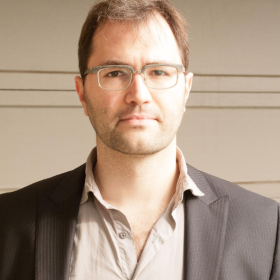 Adam O'Donnell, Principal Engineer, Cisco Advanced Threat Group
Adam is a Principal Engineer in Cisco's Advanced Threat group where he works on technical and operational problems, including pre-acquisition due diligence and post-acquisition integration, creating new products including Cisco's iOS security product developed in partnership with Apple, and architecting Cisco's next generation email security products. He arrived at Cisco through the acquisition of Sourcefire, where he arrived through the acquisition of his startup Immunet, now forming the backbone of Cisco's Advanced Malware Protection (AMP) technology.
In his free time he serves as the treasurer of the board for Root Division, an arts education non-profit based in San Francisco, and fundraises for Democrats running at the federal level, including serving on the finance committee of the Beto for America campaign.
He completed his Ph.D. as a NSF Graduate Research Fellow in Drexel University's Department of Electrical and Computer Engineering in 2005.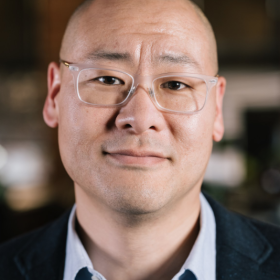 Dug Song, Vice President and General Manager, Duo Security, a Cisco business unit
Dug Song is Vice President and General Manager of Duo Security, one of the fastest-growing cybersecurity providers in the world. In 2018, Duo was acquired by Cisco for $2.35 billion, making it the largest exit ever for a Michigan-based software company.
Founded in 2010, Duo protects more than 15,000 organizations against data breach with its simple and easy two-factor authentication and Zero Trust security products.
Dug has a history of leading successful products and companies to solve pressing security problems, and is a renowned hacker and leading voice in the information security industry. Prior to launching Duo, Dug spent seven years as founding Chief Security Architect at Arbor Networks, protecting 80 percent of the world's Internet service providers. He also built the first commercial network anomaly detection system, acquired by Check Point Software Technologies.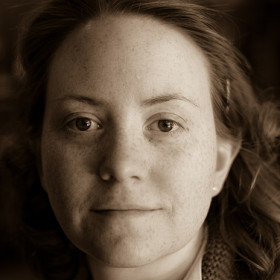 Heather Adkins, Senior Director of Information Security, Google
Heather Adkins is a 17-year Google veteran and founding member of the Google Security Team. As Sr Director of Information Security, she has built a global team responsible for maintaining the safety and security of Google's networks, systems and applications. She has an extensive background in systems and network administration with an emphasis on practical security, and has worked to build and secure some of the world's largest infrastructure. She now focuses her time primarily on the defense of Google's computing infrastructure and working with industry to tackle some of the greatest security challenges as part of the Defending Digital Democracy project at the Belfer Center for Science and International Affairs at Harvard Kennedy School.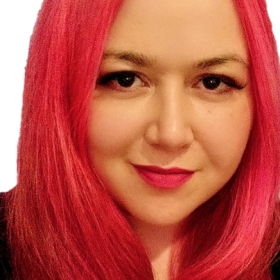 Katie Moussouris, Founder and CEO, Luta Security
Katie Moussouris is the founder and CEO of, Luta Security. Ms. Moussouris recently testified as an expert on bug bounties and the labor market for security research for the US Senate, and has also been called upon for European Parliament hearings on dual- use technology. She was later invited by the US State Department to help renegotiate the Wassenaar Arrangement, during which she successfully helped change the export control language to include technical exemptions for vulnerability disclosure and incident response. She is a coauthor of an economic research paper on the labor market for bugs, published as a book chapter by MIT Press in 2017, and presented on the first system dynamics model of the vulnerability economy and exploit market in 2015, as part of her academic work as a visiting scholar at MIT Sloan School. She is also an author and co-editor of standards ISO 29147 Vulnerability disclosure and ISO 30111 Vulnerability handling processes.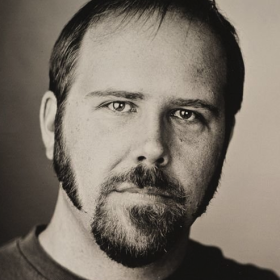 Luke Benfey, Head of Operations and Information Security at Cloud.IQ Ltd (aka Deth Veggie -- cDc Minister of Propaganda)
If everything is to be believed, Luke has alternately been a Special Forces Commando, Mexican wrestler, comic book villain, bodyguard to Mr. T, globetrotting archaeologist, electronics wizard, and used tire recycler.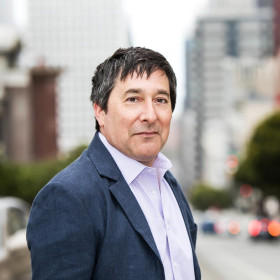 Joseph Menn, Author
Joseph Menn is the author of the new bestseller "Cult of the Dead Cow: How the Original Hacking Supergroup Might Just Save the World," which among other things revealed that presidential candidate Beto O'Rourke belonged to the oldest surviving group of US hackers. The New York Times Book Review said: "The tale of this small but influential group is a hugely important piece of the puzzle for anyone who wants to understand the forces shaping the internet age." He is an investigative reporter specializing in technology issues for Reuters, having previously worked at the Financial Times and the Los Angeles Times. Menn also wrote the 2010 bestseller "Fatal System Error: The Hunt for the New Crime Lords Who Are Bringing Down the Internet," a real-life thriller that brought the modern face of cybercrime to a mainstream audience. Fatal System Error revealed collaboration between major governments and organized crime and was placed on the official reading list of the US Strategic Command. It was named one of the 10 best nonfiction works of the year by Hudson Booksellers and was compared by the New Yorker to the novels of Stieg Larsson. Menn's "All The Rave: The Rise and Fall of Shawn Fanning's Napster" was named one of three best books of 2003 by Investigative Reporters and Editors Inc. Menn lives in San Francisco and has presented at security conferences including RSA, Def Con and Black Hat. On Twitter, he is @JosephMenn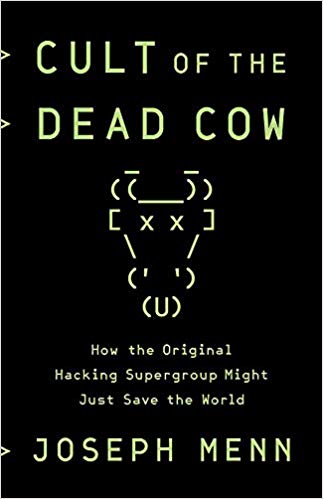 What people are saying about this book:
"Long before there was a multi-billion dollar cyber industry, there were some ethical hackers who showed us that the Silicon Valley emperors had no clothes. They looked like misfits, but they showed us how insecure the Internet was and how to make it better. Joe Menn makes this previously untold story entertaining and relevant to today's cyber threats."
―Richard A. Clarke, first White House "Cyber Czar"