TechTalk Summit IDC Cincinnati brings Virtual Commercial IT, live interactive online event streams presentations from IT innovators to you anywhere. Join to get the full benefits of TechTalks live regional roadshow events while learning about the most cutting edge technologies in a live environment.
Join Duo Security and Cisco Secure, hear from Cisco's CISO Advisory, Helen Patton on Zero Trust - Where Do You think You're Going? on Thursday, August 11 @ 2pm EST.
Details
Date:

Thursday, August 11, 2022

Time:

2:00 pm - 4:00 pm EST

Venue:

Virtual Event
Presenter Info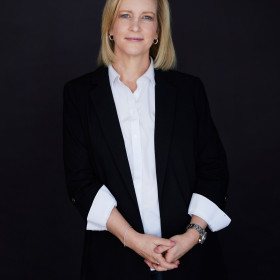 Helen Patton
With more years working in the Security, Risk, Privacy and Resiliency professions than she cares to say, Helen Patton advocates using information risk, security and privacy to enable the mission of organizations and to support society at large. Helen is an Advisory CISO at Duo Security (now CISCO), where she shares security strategies with the security community. Previously she was the CISO at The Ohio State University where she was awarded the ISE North American Academic/Public Sector Executive of the Year, and an Executive Director at JPMorganChase. Helen actively encourages collaboration across and within industries, to enable better information security and privacy practices. She believes in improving diversity and inclusion in the workforce, and mentors people interested in pursuing careers in security, privacy and risk management. Helen has a Master's degree in Public Policy and has earned Certified Information Systems Auditor and Certified In Risk and Systems Control certifications from ISACA. She serves on the State of Ohio Cybersecurity Advisory Board and is a founding board member of the National Technology Security Coalition.
Learn more here