Duo Security invites you to one of these exclusive TechTalk Summit Virtual events for a quick discussion on the fundamentals and application of zero trust principles, and how you can implement them in your own environment. Attendees of any one of these sessions can expect to learn how the principles of zero trust can address their security challenges, and help maintain their desired security posture.
At Duo, we understand that users whose digital lives are increasingly mobile don't want to be tied to their desks, and an effective security strategy must be flexible enough to protect access from boardrooms and bars, cubicles and coffee shops alike. These TechTalk Summit events will be held in a live, interactive format, allowing for optimal peer-to-peer engagement and socializing.
Duo will be joining TechTalk Summit Events for the following cities:
November 10 - Chicago, IL
November 11 - New Orleans, LA
November 12 - San Jose, CA
November 18 - Austin, TX
November 19 - Detroit, MI
December 2 - Charlotte, NC
December 3 - Vancouver, BC
December 8 - San Antonio, TX
December 9 - NYC, NY
This event requires you to download the TechTalk Virtual Viewer. Please review the installation instructions within the registration page on the TechTalk summit website. We look forward to seeing you there!
Details
Date:

Tuesday, November 10 – Wednesday, December 09, 2020

Time:

2:00pm - 3:00pm EST

Venue:

These are virtual events hosted on the TechTalk Virtual Viewer
Presenter Info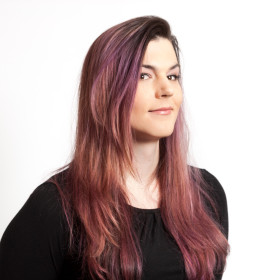 Zoe Lindsey, Duo Security
Zoe Lindsey is a Security Strategist and an early member of the Duo team, joining Duo in 2012 with a background in medical and cellular technology. In her time at Duo, she has advised businesses and organizations of every size on strong security policy and unified access security solutions, and for the last two years has shared best practices and recommendations at events and discussion panels including the 2018 RSA Conference in San Francisco.
Please register here