Join Duo Security in Alexandria for the 5th annual Identity Management Symposium, presented by the Defense Strategies Institute.
This event will focus on the recent challenges, solutions, and innovations for identity management practices and biometrics solutions across the DoD and Federal IT ecosystems. Looking closely at access management, the event will also provide updates on the biometrics initiatives and identity management technologies that improve the efficiency and security of Government Organizations, to include national security.
While at the symposium, you will have the opportunity to network with your peers, gain education and insight from senior level speakers, attend informative sessions, and visit with vendors in the exhibit area. (Make sure to stop by Duo's exhibit space to learn about our Trusted Access security solutions!)
We'll also have a talk from 3:00pm to 3:30pm on Wednesday, March 4: "The identity IS the perimeter… The State of Love and Trust," presented by Sean Frazier, Duo Security's Advisory CISO. This talk will discuss how cloud and mobile have changed everything, the fact that the perimeter isn't what it used to be, and how both these points force us to re-think our security architectures and models.
Details
Date:

Wednesday, April 04 – Thursday, April 05, 2018

Time:

8:00am - 5:45pm EST

Venue:

The Mary M. Gates Learning Center

Address:

701 N Fairfax St, Alexandria, VA 22314
Presenter Info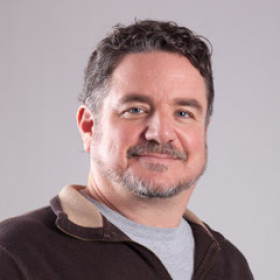 Sean Frazier, Advisory CISO, Duo Security
Sean Frazier has spent 25 years in technology; spending most of those years working in cyber security in the public sector with companies like Netscape, Loudcloud/Opsware, Bluebox and Mobileiron.
More Details Here