Most software today collects and tracks as much data as possible with no concern for privacy or user consent. Consumers and regulations are starting to demand change. It's time to focus on building trust with our users. Our products should collect only what data is necessary, should always receive consent before collecting data, and should have proper security in place to protect collected data.
Details
Date:

Tuesday, May 29, 2018

Time:

11:30am – 1:00pm Central Daylight Time

Venue:

National Instruments

Address:

11500 North Mopac Expressway, Building C Austin, TX 78759
Presenter Info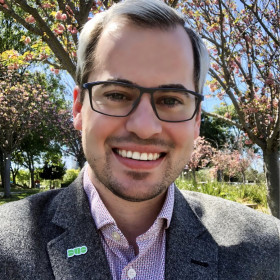 Taylor McCaslin
Taylor McCaslin is a multi-disciplinary technologist and Product Manager living in Austin, Texas. He currently works as a Mobile Product Manager at Duo Security. Taylor is an advocate and defender of privacy, consent, and inclusion.
Taylor graduated from The University of Texas at Austin, where he studied business, theatre, computer science, and digital art & media. For the past 6 years, he's worked at enterprise-scale, hyper-growth technology companies including WP Engine, Indeed.com, and Bazaarvoice. Taylor also enjoys volunteering with local human rights and LGBTQ organizations around central Texas.
Register Now