Come and join Cisco Secure Access by Duo for a peek into the world of workforce Zero Trust. After a brief discussion, you'll get the thrill of a lifetime as you experience the sensation of free falling at 120MPH at iFly Atlanta's indoor skydiving facility.
Details
Date:

Friday, October 28, 2022

Time:

11:00 am - 2:00 pm EST

Venue:

iFLY Atlanta

Address:

2778 Cobb Pkwy SE, Atlanta GA 30339
Presenter Info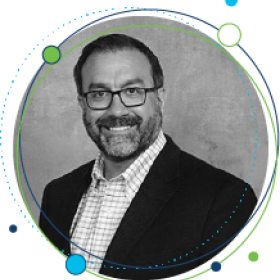 Daniel DeSantis
Dan is the Director and founder of CISO Advisors in Cisco's Global Security Specialist Organization.

He has 25 years of experience as a tech entrepreneur, Chief Technology Officer, and business development leader working with many of the largest companies in the world.

He rejoined Cisco in 2020 from Focal Point Data Risk where he co-led efforts across advisory, identity and cyber workforce development practices.
Pam Lindemoen
Pam is a CISO Advisor in Cisco's Security Organization.

She is an Information Security executive leader with over 25 years of experience within the IT industry. Pam joined Cisco from Anthem, Inc. where she held the Deputy Chief Information Security Officer role. While at Anthem, she was considered a bold and strategic thinker who envisioned and delivered a world-class Enterprise Information Security strategy, including the Steering Committee with cross-functional business and technology membership.

Pam was also a key advisor to the litigation process and full program development during and after an unprecedented cyber-attack.

The foundation for her success was built upon her innate ability to foster business partnerships and support all stakeholder needs.