Please join Duo Security on the afternoon of Tuesday, September 22 for Venable's webinar, "Authentication Beyond PIV: Cloud Security and Zero Trust in a Post-COVID Government."
In this webinar, you'll hear from security professionals and government executives as they detail how public sector entities, from state and local agencies to federal departments, are facing the unique challenges of transitioning to a remote working posture. This change to remote and virtual work environments has driven public sector agencies to move many critical mission functions to cloud networks. Given this shift, agencies must secure their home in a new architecture, and many of them are embracing Zero Trust principles to achieve these new and evolving levels of security.
Join speakers like Paul Puckett, Director of Army's Enterprise Cloud Management Office; Wendy Nather, Duo's Head of Advisory CISOs; Grant Schneider, Former Federal CISO, Senior Director for Cybersecurity Services, Venable; and CISA executives as they explore the growing role of cloud-based architectures that enable virtual work environments, the Zero Trust principles that can drive security, and the importance of looking beyond current authentication mechanisms as the public sector settles into more remote work environments.
Details
Date:

Tuesday, September 22, 2020

Time:

3:30pm - 5:00pm EST

Venue:

This is a virtual event
Presenter Info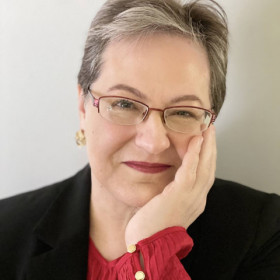 Wendy Nather, Head of Advisory CISOs, Duo Security
Wendy Nather is Head of Advisory CISOs at Cisco's Duo Security, based in Austin, Texas. She was previously the Research Director at the Retail ISAC, as well as Research Director of the Information Security Practice at independent analyst firm 451 Research. Wendy led IT security for the EMEA region of the investment banking division of Swiss Bank Corporation (now UBS), and served as CISO of the Texas Education Agency. She speaks regularly on topics ranging from threat intelligence to identity and access management, risk analysis, incident response, data security, and societal and privacy issues. Wendy is co-author of The Cloud Security Rules, and was listed as one of SC Magazine's Reboot Leadership "Influencers" in 2018 and Women in IT Security "Power Players" in 2014.
Register here and learn more!