Why do we eat red wine with red meat? What's the optimal age for wine? Which is better: cork or twist top?
If you've ever been curious about these questions, interested in learning more about wine, or you simply enjoy a good glass now and then, Duo has just the event for you.
Please join us on October 14 for an invitation-only virtual wine and cheese pairing, hosted by a certified wine professional who will teach you about different wines and cheeses, explain proper glasses and pairings, and answer any burning questions you might have.
For this event, Duo will ship complimentary wines and cheeses directly to your home. The wine samples include five ounces (each) of Family Secret Sauvignon Blanc, Twice Removed Rosé, KC Labs Zin, and Father's Watch Red Rhône Blend; the cheese samples include a rich and nutty Copper Kettle, an earthy and nutty Altu inspired by Gruyere, and a creamy and mild Tuscan Rubbed Fontal.
Then at 6:30 p.m. E.T. on October 14, you will sign into Webex for a brief introduction of Duo, followed by the live tasting and pairing lesson, as well as time to engage and interact with your peers.
In order to attend, we'll need a confirmation of your attendance, and a shipping address to send the samples. Please register above, then fill out the form in your confirmation email by September 28 to provide your details.
Details
Date:

Thursday, October 14, 2021

Time:

5:30pm Central Daylight Time

Venue:

This is a virtual event
Presenter Info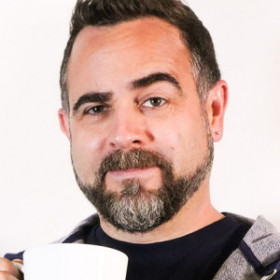 Dave Lewis, Global Advisory CISO, Duo Security at Cisco
Dave Lewis has 25 years of experience in IT security operations and management including a decade dealing with critical infrastructure security. He is the founder of the security site Liquidmatrix Security Digest and cohost of the Liquidmatrix podcast as well as the host of the Plaintext and Murder Board podcasts. Lewis writes columns for Daily Swig, Forbes and several other publications.